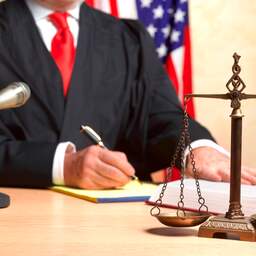 ---
Feb 21, 2023 at 09:53 Update: 3 minutes ago
Is YouTube responsible for the videos users publish on the platform? An American judge will consider that question. The ruling could have far-reaching consequences for the future of the internet.
Major online platforms, such as YouTube, Reddit, Facebook and Twitter, are protected by law in the United States. This so-called Section 230 states that "providers or users of an interactive computer service shall not be treated as publishers of information".
Under the current interpretation of the law, online platforms are not responsible for the photos, videos, or posts users share. But in a lawsuit against YouTube, prosecutors are demanding a new interpretation of the law.
The case was brought by relatives of an American who was killed in terrorist attacks in Paris in November 2015. Her relatives state that YouTube is partly responsible for this.
According to the indictment, YouTube showed terrorist videos as suggestions to users. The video service would thus have contributed to the dissemination of the ideas of the terrorist organization IS.
Pronunciation may have major consequences for the internet
If the court rules that YouTube is responsible for the publication and distribution of these videos, then that is a new interpretation of Section 230. From then on, this interpretation would apply to all tech companies. So also for search engines such as Google, the online encyclopedia Wikipedia and social networks.
The consequences of this are great. If tech companies are responsible, they should start monitoring everything users publish. This has the advantage of making it more difficult to spread extremist ideas. But it can also restrict freedom of expression. Free internet advocates want to prevent censorship.
It is the first time in 27 years that the interpretation of Section 230 is under discussion. If the court comes to a new interpretation, it may again apply for a long period.
---
---