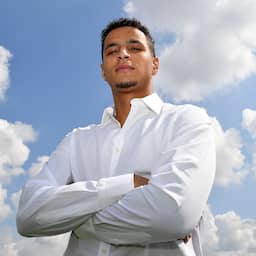 ---
Feb 21, 2023 at 2:33 PMUpdate: 2 minutes ago
Mohamed Ihattaren seems to want to give his football career a new chance. The fallen top talent is back in training with his club Juventus a week after his arrest.
Ihattaren shares images of the Juventus stadium on Instagram on Tuesday, mixed with shots of him working out in a gym. "What defines us is how we rise after adversity," he writes. The footballer looks on the heavy side in the video.
Last Monday it was announced that Ihattaren had been arrested in Amsterdam because of a conflict in the relational sphere. According to De Telegraaf, Ihattaren was suspected of assaulting his girlfriend Yasmine Driouech. The 21-year-old from Utrecht was released a day later, but remains a suspect.
It wasn't the first time Ihattaren had been involved in trouble. Last November he was detained for some time due to a serious threat. His car went up in flames a few months earlier. Ihattaren would also have ties to the mocro-mafia.
It now seems that Ihattaren wants to revive his football career. The attacking midfielder has a contract with Juventus until the summer of 2025.
In his first seasons at PSV, Ihattaren was considered a great talent, but ended up on the sidelines. He was sold to Juventus, which also failed to get him to work. A loan period at Ajax, where he played his last professional match less than a year ago, also offered no solace.
---
---