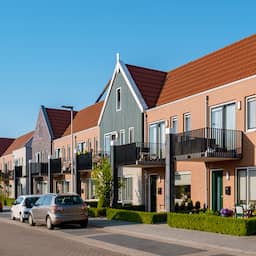 Prices of owner-occupied homes were 1.5 percent higher in January than one month previously. It was the first time since July that prices have risen month on month.
This is evident from figures from Statistics Netherlands. Last month, 13,126 houses changed hands. That is 6.6 percent more transactions than one year previously. On average, buyers paid 424,681 euros for their new home.
House prices have risen almost continuously since mid-2013. At their peak, last summer, prices were about twice as high as in 2013. Since then, prices have actually fallen. That decline now seems to have come to a halt, at least for a while.
Compared to January 2022, house prices were 1.1 percent higher last month. That is considerably lower than previous increases. For example, prices rose by more than 20 percent in the first months of last year.
---
---