---
21 Feb 2023 at 19:04
US President Joe Biden pledged in Poland on Tuesday that the West will remain united against Russian aggression in Ukraine. Biden visited the Polish capital Warsaw a day after visiting Ukraine.
"Putin thought his enemies would topple. But he was wrong," Biden said. "NATO is more united than ever before."
The president visited Ukraine on Monday in an unannounced visit. It was the first time Biden had visited the country attacked by Russia. "A year ago the world braced itself for the fall of Kyiv. I can tell you: Kyiv is strong, Kyiv is proud and Kyiv is free."
Earlier on Tuesday, Russian President Vladimir Putin announced that Russia would withdraw from the New START nuclear weapons treaty. Putin says the West is the aggressor in the Ukraine conflict. That's nonsense, Biden said.
"This war was not necessary. It is a tragedy. President Putin chose to start this war. Every day the war continues is his choice. He could stop the war with one word," the US president said.
Biden meets Polish president
Biden also met Polish President Andrzej Duda in Warsaw. Poland shares the longest border with Ukraine of all NATO countries. In addition, it also has by far the most refugees from the neighboring country.
Duda said he was honored that Biden came to visit Poland. He praised the US president for his visit to Ukraine.
Furthermore, Biden indicated that he would announce new sanctions against Russia later this week. Friday marks exactly one year since Russia invaded Ukraine.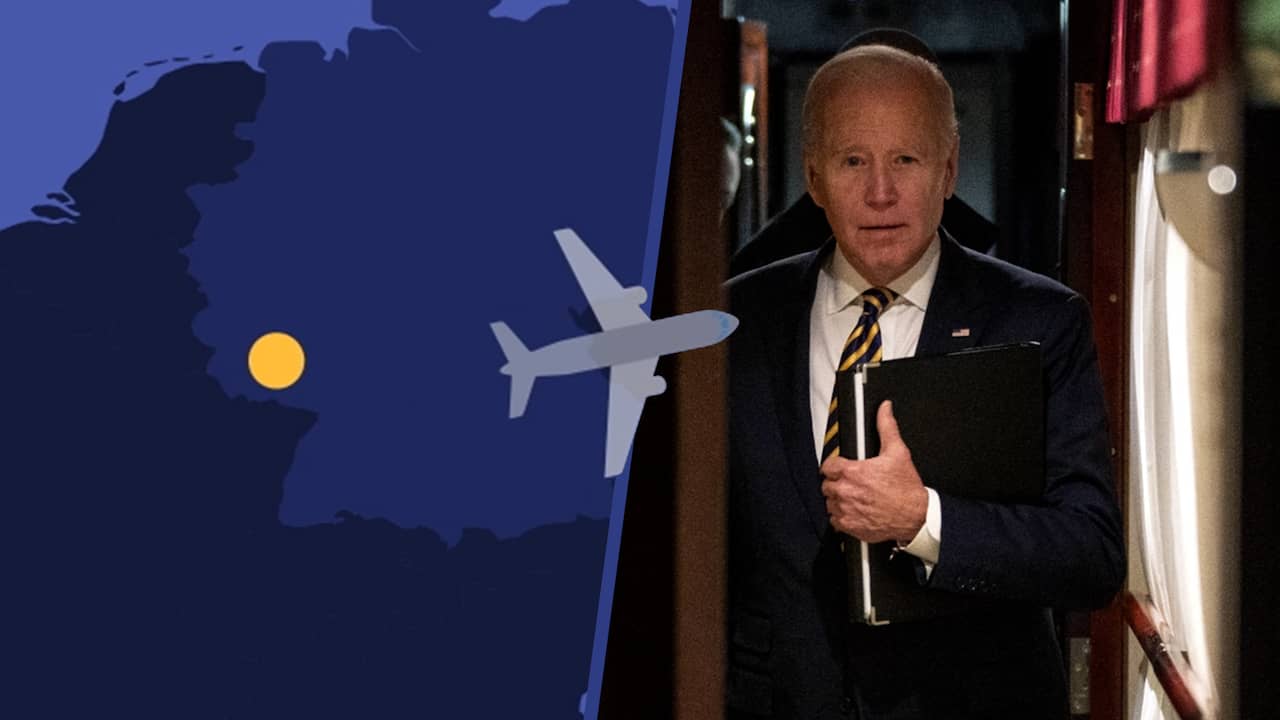 2:04 Play button
---
---