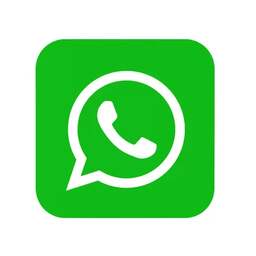 Why does a digital notepad look like a paper notepad? What is the function of a grille in an electric car? Skeuomorphism: a concept you have never heard of, but you are confronted with every day.
This article comes from Het Parool. Every day a selection of the best articles from the newspapers and magazines appears on NU.nl. You can read more about that here.
You probably have to read the word four times before you know what it says, and four more times before you can pronounce it. But once you know the concept, it will never leave your mind and you will see it everywhere from now on. Skeuomorphism.
Before we get to the definition – and that will be quite a hassle – it might be a good idea to first mention a few everyday examples. The symbol for email is an envelope. The save icon looks like a floppy disk. And the sound a digital still camera makes ('click!') is the same as that made by an analog camera with an old-fashioned roll of film.
Is it starting to dawn? That the notes on phones look like a notepad, ring binder included? That many digital watches have an old-fashioned dial, and often even a dial on the side, suggesting you can wind it or adjust the hands? Or that electric cars make a manufactured sound of accelerating and braking, imitating the sound of a combustion engine? All skeuomorphism.
Digital turntable
Like I said, a complicated word. Skeuomorphism is the combination of the Greek words skeuos meaning 'tool' or 'material' and morphe, meaning 'form'. The word first appeared in the English language around 1890, according to Wikipedia, which defines it as: 'a design style in which objects imitate another material or shape in their design, without this being justified by their function. The aim of skeuomorphism is to make objects resemble the original, familiar material.'
So skeuomorphism is that something looks like a predecessor. Especially in web design you stumble over it. The icon for the dictaphone function that looks like a radio microphone from the beginning of the last century. Folders that look like actual paper archive folders. And the webshop that uses a shopping cart icon that looks like, yes, an old-fashioned shopping cart.
"Designers work according to the MAYA principle: most advanced, yet acceptable," explains Jeroen van Erp. For the past six years he has been professor of concept design at TU Delft and is creative director of design agency Fabrique. "If you design something that is too advanced, you will not get the user on board. The challenge is to make something that is new, but still feels familiar. Take the digital turntable, which DJs work with. It looks exactly like this like an old-fashioned record player, including a turntable that can be pushed or slowed down with your finger, enticing DJs who had always played with vinyl to switch to digital."
Electric car
Skeuomorphism is also a well-known phenomenon in the car industry. Nota bene: the very first car looked like a carriage without horses. It wasn't until much later that cars took on the shape we know today, with a long nose and a grille that provides the air supply to cool the engine. "That's how we see cars now: as a face, with the grille as a nose and the headlights as eyes," says car designer Niels van Roy. "We think a Volkswagen Beetle looks cheerful because of the round headlights, while sportier cars often look angrier from their lamps."
That grille has become a hot topic for car designers. Most new models that come out are now (partly) electric. And while the function of a grille has always been to collect air to cool the engine, electric cars lack the need for this. So what to do with that gaping hole between the two headlights?
"Car designers are struggling with this," says Van Roij. "German brands in particular seem to have no idea what to do. BMW's electric models still have a gigantic grille, Mercedes-Benz doesn't dare say goodbye to it yet either. A brand like Volvo is honest about this: as a model does not have a combustion engine, you will not see a grille for decoration. And Teslas do not have a grille, of course."
Transitiefase
Elmer van Grondelle, lecturer in Advanced Automotive Design at TU Delft, helped design for brands such as Ford, Lamborghini and Hyundai. "The grille is important for brand recognition. It's very important to consumers," he says. "That's why design can be a frustrating profession: you spend at least half the time negotiating, especially with the marketing department. When you design something new, it has to appeal to both novelty and recognition. If one of those two is missing, wrong."
Apparently we have become so attached to the look of the car as we know it that we only accept change incrementally. Because skeuomorphism is not only reflected in the grille, in fact there is no longer any need for a large 'nose' with an electric car. Van Roij: "In our collective memory there is the image that a luxury car has a big nose, with a powerful engine underneath. An electric motor is as big as a large watermelon, and you can easily place the battery between the wheels, and That nose is also not necessary for the crumple zone. In the long term, cars will probably look different, but for now we are in a transition phase."
Van Grondelle cites the Jaguar I-Pace as an example, with high 'shoulders' because of the battery, and a short nose. But it is expected that we will see electric cars driving around in the coming years that look like their petrol or diesel-guzzling predecessors.
Old fashioned calculator
Skeuomorphism will never completely disappear on our screens either. Apple decided about ten years ago to switch to so-called 'flat design', which means that, among other things, the ring binder notepad, the wooden reading board and the compass were exchanged for designs that do not give the impression that our devices are a one-to-one digital translation of the analog world. But the calculator still looks more or less like the machine you used to calculate sine, cosine, and tangent in high school. And the icon of the 'wallet' is such a leather card holder. And 'find my iPhone' has the same interface as a scanner that finds missing ships.
If you start paying attention, skeuomorphism is everywhere. "Swiping on a tablet is the same movement as turning a page for a reason," says Van Erp. "And the way you zoom in or out on a screen is an abstract form of making something bigger or smaller with your fingers." You won't see it until you realize it.
---
---