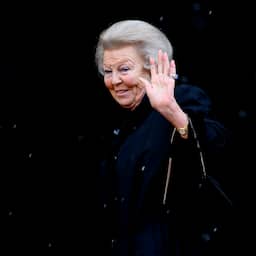 Princess Beatrix (85) broke her wrist while skiing. She underwent surgery for the fracture and is recovering at home in the Netherlands, the Government Information Service (RVD) reported on Monday.
The princess is otherwise in good health.
It is not known where Beatrix was for her skiing holiday, although the royal family often spends their winter sports holidays in Lech, Austria.
Princess Beatrix would be present this Friday at the 160th anniversary of the Royal Home for Former Soldiers and Museum Bronbeek. This visit has been postponed, reports the RVD.
---
---