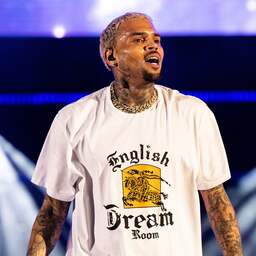 Collaborating with Chris Brown: it can still get you a lot of criticism. Fourteen years after the singer assaulted his then-girlfriend Rihanna, many music fans have not forgiven him. Singer Chloe Bailey also noticed this, who recorded a duet with him. And that while he does score hits on his own and with male artists.
"We won't be streaming this one," one fan wrote on Twitter announcing Bailey's single How Does It Feel featuring Brown. It's one of many critical responses, with fans questioning why Bailey chose Brown and not just ask another singer. "It's 2023 and there are still women who want to work with Chris Brown," another sighs.
In 2009, Brown was arrested after he assaulted his then-girlfriend Rihanna. The singer is sentenced to community service and is required to take a year-long course to learn how to control his anger. Although Rihanna and Brown are still in a relationship for a while a few years after the assault, the general public does not just forgive the singer.
It also doesn't help that Brown regularly comes into contact with the law despite the course. In 2013 he was involved in several fights, including with colleagues Drake and Frank Ocean. And it doesn't stop there: several women accuse him of rape and assault, but not every accusation is seen as credible by the judiciary.
The complaint of his other well-known ex, Karrueche Tran, is taken seriously by the judiciary. In 2017, Brown was given a five-year restraining order against Tran. Tran says the singer assaulted, threatened and stalked her.
His career never really stops
Although Brown cannot stay out of trouble, his career has never completely run out. The big top 3 hits he had before the news of the assault are long gone. But he can regularly be found in the charts, for example with hits like Yeah 3x, Beautiful People with Benny Benassi and Turn Up The Music.
Striking in his discography is that male artists are still queuing up to work with him. He recorded songs with Justin Bieber and Usher. And even with Drake (Rihanna's other famous ex), with whom he ended up in a brawl before.
After a few years of less hit success, Brown is now completely back thanks to the song Under The Influence. This track will actually be released in 2019, but will still be a hit in the fall of 2022 thanks to a trend on TikTok. The singer hangs an entire tour on it, with which he will be in the Amsterdam Ziggo Dome no less than three times in March of this year.
Unfortunately, this content cannot be displayed. We do not have permission for the necessary cookies. Accept the cookies to view this content.
Change cookie settings
Boos and messages of support
His current tour shows that there is still enough demand for Chris Brown. At the same time, there is considerable resistance to the singer. When singer Kelly Rowland read out his name last November as the winner in the category best R&B singer at the American Music Awards, the audience was booed. Rowland sticks up for him both onstage and after the show, saying he's a great performer who should be forgiven.
Jordin Sparks, with whom Brown scored the hit No Air in 2008, also believes that we should give the singer opportunities to grow and learn from his mistakes. British singer Rita Ora already recorded for Brown in 2015 when she released the duet Body On Me with him. She is also having a hard time at the time. She is accused of betraying women by working with Brown.
Chloe Bailey is now also experiencing this personally. It almost seems that female artists who collaborate with Brown (when many more men have done the same in recent years) are judged more harshly, because it would set a wrong example for other women.
Bailey fans even call on Beyoncé to put a stop to the collaboration. Bailey, known for the duo Chloe x Halle together with her sister, is under contract with the American superstar's Parkwood Entertainment label. Whether Beyoncé herself knew about the Chris Brown duet is anyone's guess, but it is clear that the label has given the green light.
Unfortunately, this content cannot be displayed. We do not have permission for the necessary cookies. Accept the cookies to view this content.
Change cookie settings
---
---