---
Feb 19, 2023 at 6:48 PMUpdate: 16 minutes ago
Memphis booked a hard-fought victory in La Liga with Atlético Madrid on Sunday. The Orange-international had an important share in the only goal against Athletic Club (0-1). Earlier in the day, PSV opponent Sevilla handed the win to Rayo Vallecano: 1-1.
Memphis was on the field for less than a minute as a substitute when Antoine Griezmann decided to enter into a one-two with him. With the necessary fortune, Memphis got the ball back to his French teammate via his direct opponent, who then scored the winning goal.
In the final phase, Memphis still had the perfect opportunity to score itself. This time Griezmann seemed to be the declarant, but Memphis just fell short at the far post to score his second goal for the club from Madrid.
At Atlético, Memphis has not yet been able to conquer a starting place in his first weeks. The number two on the all-time top scorers list of the Orange did not start once in the base after his transfer from Barcelona to Atlético. He was a substitute in the league four times.
With the victory, Atlético is catching up with Real Sociedad, the number three from La Liga. The difference between the two teams in the ranking is two points. Leader Barcelona, ​​who will play against Cádiz later on Sunday, has fifteen points more than Atlético.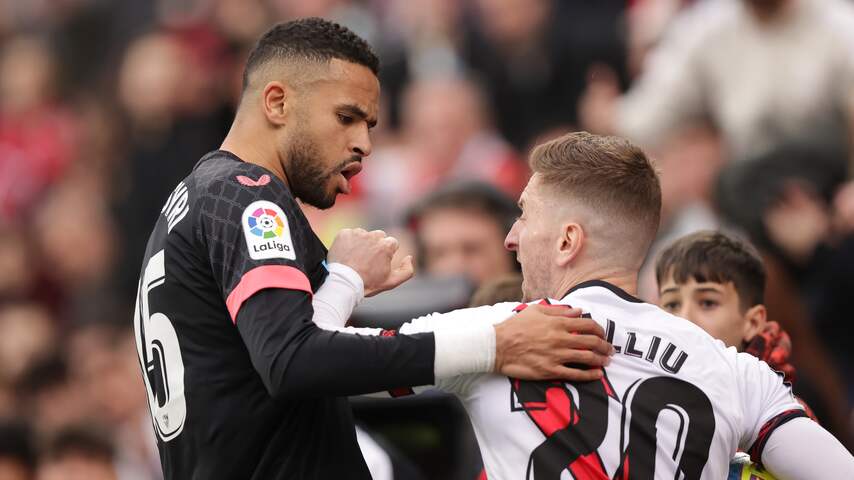 Sevilla failed to win at Rayo Vallecano. Photo: Getty Images
PSV opponent Sevilla is stuck on a draw
Sevilla had a moderate start to the first half against Rayo Vallecano, but took the lead after half an hour. After a cross from Gonzalo Montiel, the ball landed in the feet of Suso, who was on the edge of the box. His shot went off Rayo Vallecano defender Óscar Valentín's n leg and into the goal.
After the break, Rayo Vallecano remained the better team. In the 65th minute, Florian Lejeune gave his team what it deserved. The French defender was in the right place and headed in the equalizer on a pass from Isi Palazon.
Former Ajax player Lucas Ocampos was given a basic place by trainer Jorge Sampaoli after his substitution against PSV. The Argentinian did an excellent job against the team from Eindhoven with a goal and an assist. In the duel with Rayo Vallecano, Ocampos could not make his mark. Nemanja Gudelj, who was also accurate against PSV, was missing in Madrid due to a suspension.
Seville has been performing disappointingly in the Spanish league so far, although the danger of relegation has now passed. Sampaoli's team is in twelfth place. Rayo Vallecano is in sixth place after 22 rounds.
Sevilla will defend a 3-0 lead from the first match against PSV in the intermediate round of the Europa League on Thursday. The two teams kick off at 6.45 pm in the Philips Stadium. The winner qualifies for the quarter-finals of the Europa League.
View the results, the position and the program in La Liga
---
---