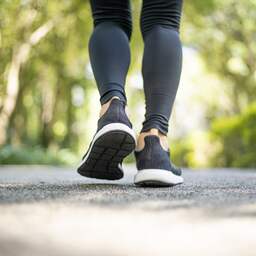 The Stellingenpad has been voted the best walking route in the Benelux. The route through the provinces of Friesland, Drenthe and Overijssel was named Walking Route of the Year 2023 on Saturday at the Bicycle and Walking Fair in Ghent, Belgium.
According to the three-person jury, consisting of two hiking journalists and a hiking blogger, the route has, among other things, "solid and practical signage via junctions" and "an extensively described historical background".
The 260-kilometre long hiking trail has fifteen stages of 12 to 28 kilometers in length and is mapped out via the national hiking node network.
According to the jury, the fact that the walking route runs through the National Park Drents-Friese Wolden and the National Park Weerribben-Wieden is "an important plus" for winning the title.
The route was chosen from a shortlist with four other candidates: the Betuwepad (NL), the GRP 161 Tour du Pays de Bouillon (BE), the Heuvelrughike (NL) and the National Park Trail (BE).
Last year, the Hondsrugpad in the Netherlands was the walking route of the year.
---
---