Yesterday Ant-man actor Paul Rudd received a special phone call while promoting his latest film Ant-Man and the Wasp: Quantumania (2023). The actor took part in the Agony Ant-Man section, in which he gave advice to listeners who presented their personal problems. Actress Olivia Colman listened in live and emailed the host asking her to play a prank on her good friend Rudd. The images can now be seen.
The Welsh caller
Colman posed as his last caller and put on her best Welsh accent to fool Rudd. The reason? Rudd would not have contacted her while he is now in the United Kingdom.
I am great of you. I'd like to know what you would do if you had a close friend, one you've known for over 20 years. This friend doesn't live in England, but he came to England and didn't say that and not only that, he's also on a radio show. What would you do?

Olivia Colman
"Oh my God" Rudd responds as he begins to suspect something. "Oh no". Colman asks if he would be offended. To which Rudd replies:
Personally, if it happened to me, absolutely not. I'll give everyone the benefit of the doubt. Oh God, what have I done?

Paul Rudd
A long friendship
After Colman revealed her true identity and received compliments for her superb Welsh accent, the two reflected on their friendship. The actors met each other more than 20 years ago when they starred in a play together. Rudd is said to have often slept on the floor with Colman in her cluttered flat she shared with others, and on Sundays he was a regular for lunch.
Olivia and I got along really well and we've always remained friends. I adore you and I'm really sorry I didn't let you know I was coming to town.

Paul Rudd
It ended well, the actors agreed live on the radio to have dinner together.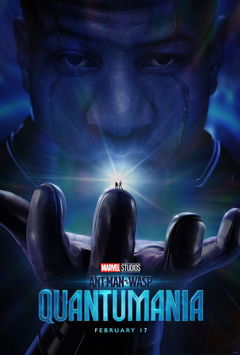 6.6
Ant-Man and the Wasp: Quantumania (2023)
In "Ant-Man and the Wasp: Quantumania," superhero partners Scott Lang (Paul Rudd) and Hope van Dyne (Evangeline Lilly) return to continue their adventures as Ant-Man and The Wasp.
Ant-Man and the Wasp: Quantumania is now in theaters.
Beeld: Still 'Ant-Man and the Wasp: Quantumania' via TMDb
---