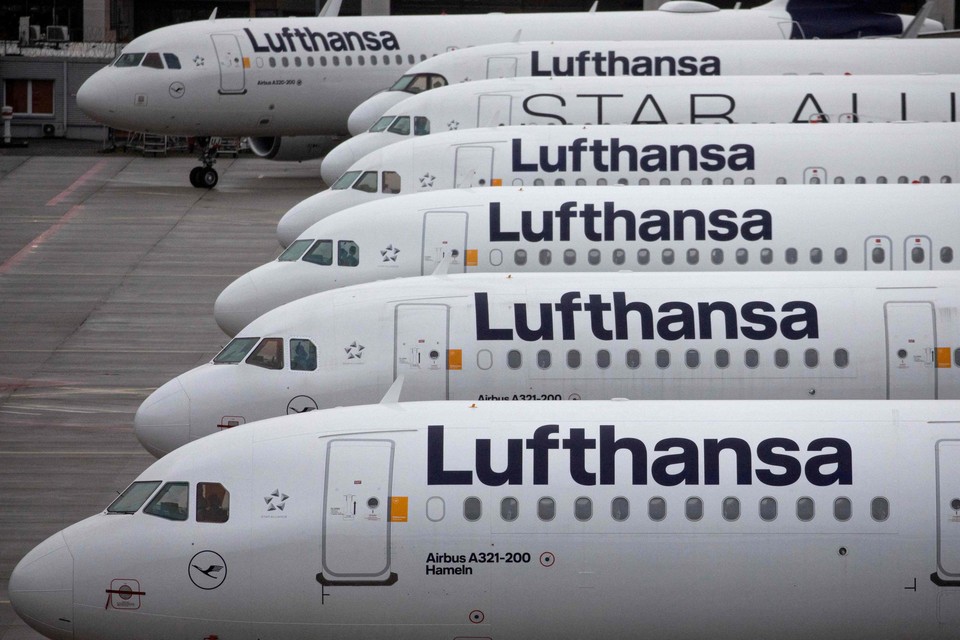 A persistent staff shortage is forcing German airline Lufthansa to curtail the number of scheduled flights this summer. The company announced this on Friday. The German weekly Wirschaftswoche writes that there are already 34,000 Lufthansa flights, or one in ten flights from the end of March to the end of October.
gjsBron: BELGIAN
Today at 11:50
After the reopening of tourism after two difficult corona years, aviation was already struggling with major staff shortages last summer, which led to chaotic scenes in various European airports. These shortages will not have been eliminated in various places in Europe even in 2023, a Lufthansa spokesman said.
The airline therefore already decided to remove flights from the schedule, instead of canceling flights shortly in advance. Passengers will be able to plan better this way, Lufthansa suspects. Lufthansa did not say how many flights it concerns. The size cannot be determined without further ado, "because new cancellations can also be added at any time," a spokesperson told Wirschaftswoche.
Within Lufthansa it has been heard that even more flights can be canceled within the entire group, including subsidiaries such as Brussels Airlines, Eurowings or Swiss.
Society can miss extra chaos like a toothache. Earlier this week she was struggling with serious IT problems, and on Friday there will be another strike by ground staff in seven of Germany's major airports. The umbrella organization for German airports ADV estimates that almost 300,000 passengers will be affected by the more than 2,000 canceled flights.
---
---