---
Feb 17, 2023 at 9:37 PMUpdate: 23 minutes ago
A consortium led by Qatari Sheikh Jassim Bin Hamad Al Thani has made a bid for Manchester United. The consortium confirmed this in a statement on Friday. The sheik says he wants to bring back United's glory days, both on and off the pitch.
Bin Hamad Al Thani is the son of the former Emir of Qatar and chairman of the Qatari bank QIB. The consortium wants to take over the club for 100 percent. The amount of the offer has of course not been disclosed. According to English media, this would be an amount of 6 billion euros.
It is a no-debt offer "with the intention of investing in the football teams, training complex, stadium, infrastructure, supporter experience and the communities the club supports", the statement read.
Friday was the deadline for making a bid for United. British billionaire Jim Ratcliffe had previously bid for United with his company chemical group INEOS.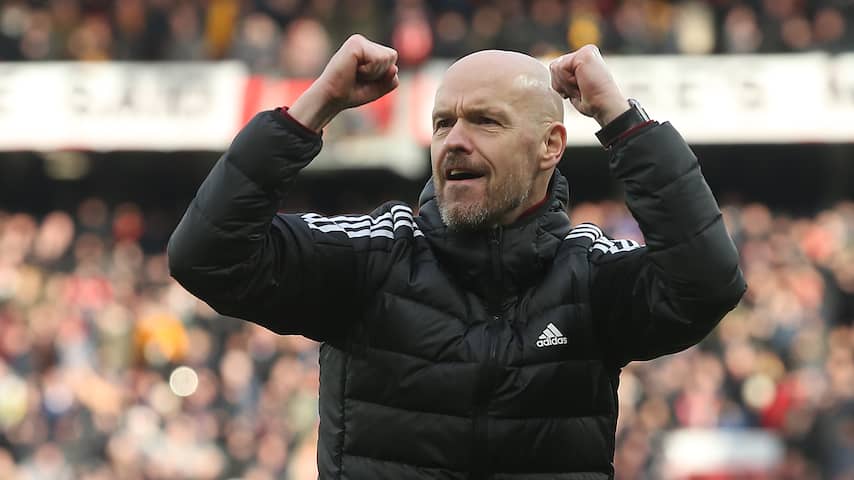 Manchester United have found their way up under Erik ten Hag.Photo: Getty Images
United's decline in Glazers era
The American Glazer family announced at the end of November that the listed English superpower is for sale. The Glazers have owned the Premier League club since 2005.
The Glazers have been criticized by supporters for years. The Americans would have a bad policy, as a result of which the club has slipped over time.
United have hardly won any trophies since the departure of success coach Sir Alex Ferguson in 2013. The English club won the FA Cup in 2016 and the League Cup and the Europa League in 2017.
United has been on the rise since the arrival of trainer Erik ten Hag last summer. The club is third in the Premier League, is still active in the Europa League and will face Newcastle United in the final of the EFL Cup on Sunday 26 February. Wout Weghorst, Tyrell Malacia and Donny van de Beek play at United, among others.
View the position and program in the Premier League
---
---