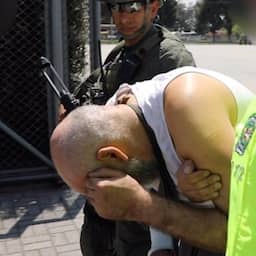 ---
Feb 17, 2023 at 11:48 Update: 6 minutes ago
Saïd R. has to go to prison for the rest of his life if it is up to the judiciary. The Public Prosecution Service made it clear on Friday why Ridouan Taghi's alleged right-hand man would have lost his chance at a free life.
It is the sixth time that a life sentence has been demanded in the Marengo trial. Similarly, Taghi himself and Saïd's brother Mohamed R. must fear that they will have to spend the rest of their lives in prison.
Fifty-year-old Saïd R. heard in the court of Amsterdam how he would have played a role in three murders, attempted murders and preparations for them. The fatal victims were Ranko Scekic, Hakim Changachi and Martin Kok who were shot dead by mistake.
"It has become clear how little human life is worth," said the officer, who referred to reports that refer to targets as "dogs" and "sons of whores". The motives for the murders and the assassination plans stemmed from revenge.
According to the officer, the 'motto' of the suspects in the Marengo trial was "whoever talks, who goes". The victims spoke to the police or criminal opponents of Taghi, or the suspects feared this would happen.
Bende thought he could decide about life and death
According to the Public Prosecution Service, R. was part of the "destructive force" of the power structure of the criminal organization: with Taghi as the leader and next to him Saïd R. and Mao R., who also heard demands for life.
The OM spoke of an "unscrupulous organization" that believed it could decide about life and death. Saïd R. has always remained silent about these suspicions. And although he has that right, the Public Prosecution Service believes that he can be punished more severely because he has not been accountable.
After pronouncing the sentence, Saïd R. walked away and spoke the words "ridiculous again." His lawyers will speak in May.
---
---