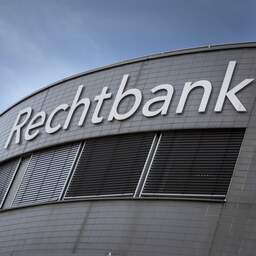 ---
17 Feb 2023 at 14:29
A 51-year-old man from Hellevoetsluis has to go to prison for two years because he deliberately drove into full terraces in Renesse in Zeeland last summer. Two people were hit. According to the court, the consequences were limited "not due to the man".
The incident took place on August 24, around 1:00 am. John D., a former kickboxer, drove into the terraces of two cafes in Renesse three times. There was a lot of nightlife there at that time.
Two people were hit, at least one of them was injured. The fact that the consequences have remained limited is not due to D., the court ruled on Friday.
According to the court in Middelburg, D. is guilty of, among other things, two attempted aggravated assault with premeditation. The sentence imposed is in accordance with the demand of the public prosecutor.
D. was also involved in several riots
Before D. entered the terraces, he was involved in several disturbances in the entertainment area. Doormen from several cafes refused him entry, after which he twice got into a "heated argument" in which violence was used, the court said.
The man threatened the doormen and left, but not much later he drove his car into the entertainment crowd and people had to jump aside for the car. "For those present it felt like an attack, which made a great impression," the public prosecutor said earlier in court.
After entering the terraces, D. walked back to the entertainment area with, among other things, a chisel in his hand, which, according to the court, created another threatening situation. Officers eventually overpowered him with a stun gun and pepper spray, after which he was arrested. He's been stuck ever since.
When imposing the sentence, the court took into account that D. has previously been convicted of similar criminal offences. The court also banned the man from driving a car or other motor vehicles for three years.
---
---