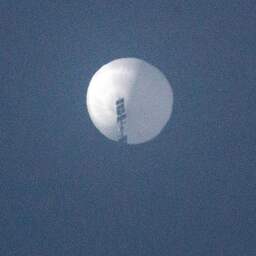 The National Police is using fewer drones (partly) made in China. This happens in response to the alleged Chinese spy balloon over the United States.
The police take into account espionage via Chinese drones used by the Netherlands. Such drones are now used less. The danger is "real", a spokesperson for the National Unit told De Telegraaf .
"We are aware of the risk of espionage," says the spokesperson. "Developments are not standing still. We keep a close eye on them and adjust our measures accordingly if necessary." She emphasizes that the police do not use Chinese control apps for the drones.
In the past year, the police deployed a drone 2,350 times for enforcement, investigation or assistance. That is more than twice as much as in the previous year. Drones from the Chinese technology company Da Jiang Innovations (DJI) were also used.
Earlier this month, the Americans shot a Chinese balloon out of the sky. The US says it was a spy balloon. China denies that and says it was a weather balloon that had blown off course.
---
---