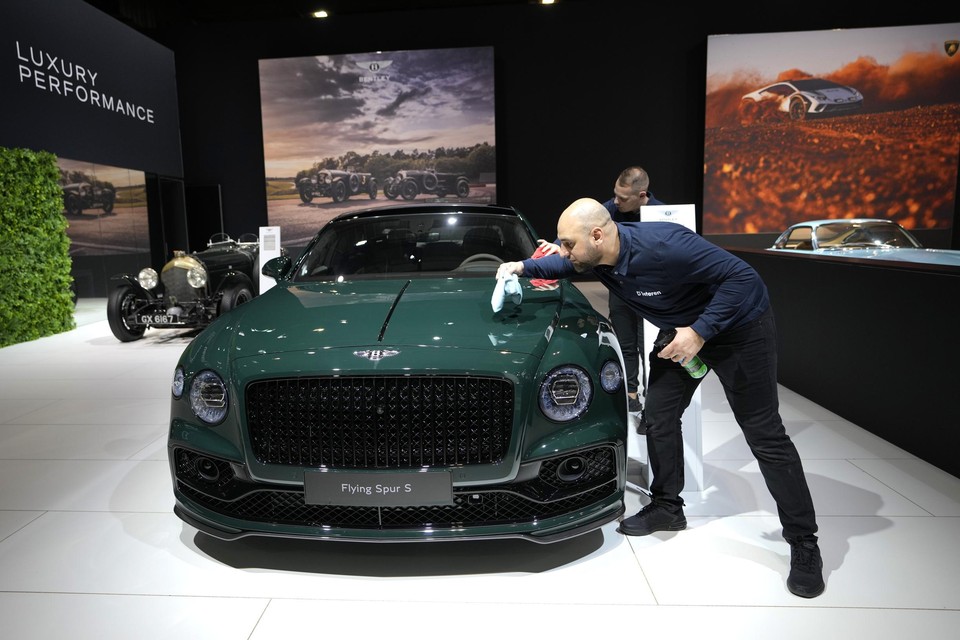 Delayed deliveries, canceled motor shows and an energy crisis that forced savings. Car sales did not have a peak year in 2022. Except for sellers of Ferrari, Bentley and other very expensive brands. They even broke records last year. Not only with us, but worldwide.
Thierry Goeman
Today at 4:23 PM
One Bugatti Chiron was sold in our country last year. That doesn't seem like much, until you put it in perspective: only 500 of them were sold worldwide in 2022, the car costs – depending on the model and finish – between 2.7 million and 4 million euros and it went last year about the second copy that went over the counter in Belgium in five years.
READ ALSO. With a new exclusive super sports car and its first SUV, Ferrari wants to do even better this year than record year 2022
In other words, the crisis is not really being felt in the top car segment. Bentley, the epitome of luxury and craftsmanship and, like Bugatti, priceless to most people, sold more than 15,000 cars worldwide for the first time, 15,174 to be exact. In our country there were exactly 84, compared to 55 in 2018 and 69 in 2021. Completely made as the customer wants the car. And that comes with a price tag: for the cheapest you pay just over 218,000 euros. For the Continental GTC 6.0, this amounts to more than 443,000 euros, about as much as a family home.
(Read more below the graph)
Rolls-Royce, Maserati and Lamborghini also did good business last year. Lotus never even sold as many cars in our country as in 2022, namely 23. The luxury brand will soon be launching its first electric version, the Lotus Eletre. For an R version you pay about 150,000 euros.
Investment
Slightly more 'affordable' are a Porsche and a Ferrari. There, too, sales peaked. A total of 76 Ferraris and 2,936 Porsches left the garage in 2022. For comparison: five years ago that was still 49 Ferraris and 2,931 Porsches. In 2020, the first corona year, more Ferraris were sold: 92 in total in Belgium.
Will the very rich not notice the energy prices and inflation? "In times of crisis, the gap between rich and poor traditionally widens," say economists. The poor are getting a little poorer, the rich a little richer, so to speak. But they too have lost money.
"That's why people who can afford it often invest in very expensive cars. Because they like them, but also because the cars relatively retain their value. It is a safe investment, which they can also enjoy every day," says Filip Rylant of the Traxio automobile federation.
---
---