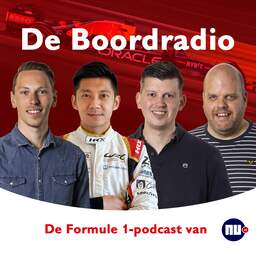 Black predominates in the color schemes of the Formula 1 teams next season. Doesn't that make the field too boring? And where does Ferrari's optimism come from? You can hear that and much more in this new episode of De Boordradio. With Joost Nederpelt, Patrick Moeke and Bas Scharwachter.
For questions or comments about De Boordradio you can always email us at [email protected] or you can respond via NUjij or Twitter.
You can also subscribe for free to the De Boordradio podcast. You can do this via Apple Podcasts, Spotify or your favorite podcast app.
---
---