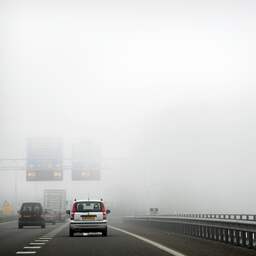 Once again, part of the country is affected by dense fog. In the northern provinces, the KNMI issued code yellow until the morning. These are North Holland, Friesland, Groningen and Drenthe.
Visibility may be less than 200 meters locally, according to the weather institute. In the morning the fog gradually dissolves.
The ANWB does not expect an extremely busy morning rush hour on the road, but advises road users to pay close attention.
In recent days, code yellow has applied more often because of dense fog locally.
View the full weather forecast for your location here. You will also always find the weather report at the top of the front page.
---
---