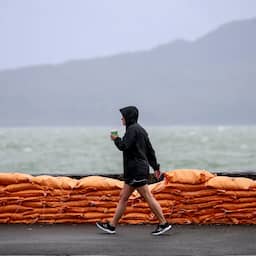 New Zealand has declared a national emergency due to powerful Cyclone Gabrielle. It is only the third time in the country's history that the government has taken this step.
The measure gives the central government more powers to provide aid in the affected areas.
Gabrielle causes big trouble in New Zealand. Due to the cyclone, which is accompanied by a lot of rain, part of the country is experiencing flooding.
"Especially in the north of the country, the weather has caused a lot of damage," said Emergency Aid Minister Kieran McAnulty. Tens of thousands of homes are without electricity. That while according to Prime Minister Chris Hipkins "the worst" is yet to come.
There is also a power cut along the coast and there are many blocked roads. As a result, some places are completely cut off from the outside world.
---
---