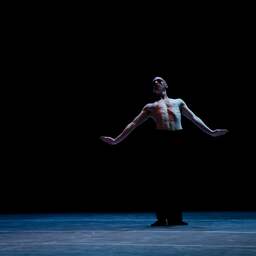 ---
Feb 13, 2023 at 7:29 PMUpdate: 3 minutes ago
The German choreographer Marco Goecke has become discredited because he smeared shit in the face of a critic out of anger. German media report this on Monday. Fifty-year-old Goecke works in the Netherlands with the Nederlands Dans Theater.
The critic, Wiebke Hüster, was critical of a new show by Goecke last week in the German newspaper Frankfurter Allgemeine Zeitung. According to her, the piece In The Dutch Mountains was "soporific and maddening".
That performance is also performed by the Nederlands Dans Theater. The work is based on a novel by Cees Nooteboom and the song of the same name by the Dutch band Nits from 1987.
With the performance, Goecke wanted to show his "strong artistic connections with the Netherlands". It could count on a maximum score from Trouw reviewers.
But Hüster was less enthusiastic. At a premiere in the border state of Lower Saxony, the two met during the break on Saturday. A furious Goecke would have threatened to ban her from his theater halls and accused her of helping to ensure that fewer tickets were sold.
Then Goecke took a bag of dog shit out of his pocket and started smearing it on Hüster's face. The critic has filed a complaint against the choreographer.
State Theater apologizes
The State Theater in Hanover has apologized for the incident. Goecke has also been suspended indefinitely with immediate effect. "He has done a lot of damage to our work and our name," the theater writes in a statement. Goecke has reportedly been given several days to explain his behaviour. He would have already apologized to Hüster.
The Nederlands Dans Theater tells De Telegraaf that it will stand behind Goecke. "He is a valued choreographer with whom we have been working with pleasure for many years," the newspaper quotes. "However, we deeply regret the incident. This action is contrary to our values ​​that we use as a guideline in all our collaborations."
---
---