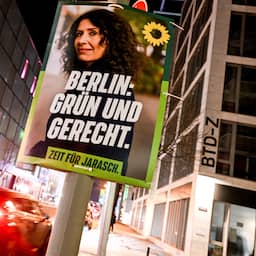 State elections will be held again in Berlin on Sunday, because the result of the previous poll in September 2021 was declared invalid. The constitutional court of Berlin decided in November last year that the elections had to be over because a number of things were not in order.
The 2021 elections were held simultaneously with the elections for the Bundestag and the Berlin Marathon. Road closures due to the marathon made it difficult to deliver the correct ballots. Some polling stations were missing ballot papers, and others had ballots from other districts.
In a number of districts there were long queues and delays well past the official closing time of the polling stations.
The Social Democrats (SPD) emerged as the winner in 2021. Franziska Giffey became Berlin's first female mayor. It is not yet certain whether the SPD will retain its majority this Sunday. In the most recent polls, the Christian Democratic CDU is leading.
---
---