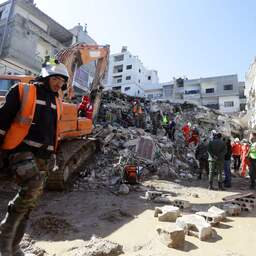 The United Nations is trying to send more aid to rebel-held areas in Syria "as soon as possible", UN spokesman Stéphane Dujarric said in an interview with BBC Radio.
The announcement comes after Syrian state media reported on Friday that the Syrian government agreed to provide humanitarian aid to the rebel region following Monday's devastating earthquakes.
Dujarric says the UN is "working with all parties to get the aid through" and insists it is time to "put aside all politics".
The spokesman added that the UN supports the Syrian population "whether they live in rebel-held areas or government-controlled areas". Relief efforts in Syria are slow.
In response to criticism from aid organization the White Helmets that the UN is failing badly with its aid after the earthquake, Dujarric says he understands the frustration. "If I were in the middle of the devastation and my community was affected, I would be unhappy and critical, because help never comes fast enough."
---
---