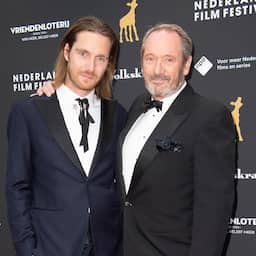 Gijs Scholten van Aschat and his son Reinout will soon play together in the Dutch feature film Alpha. Distributor September Film announces on Friday that they play a father and son for the first time in this film.
Alpha is about a young snowboard instructor who goes into the high mountains of the Alps with his father. There they become involved in a battle with nature and with each other. The film is written and directed by Jan-Willem van Ewijk, who previously made Atlantic.
The two actors were recently seen together in Zee van Tijd. In this movie they played the young and the older version of one character.
Filming started this week in Slovenia and Switzerland. Alpha will hit theaters next year.
---
---