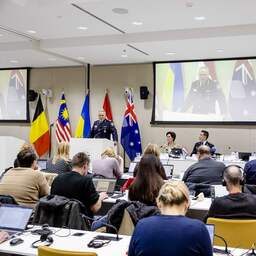 ---
Feb 08, 2023 at 11:28 PMUpdate: 9 minutes ago
The ambassador of Russia was summoned to the Ministry of Foreign Affairs about MH17 on Wednesday, Prime Minister Mark Rutte said. He had to explain the possible involvement of Russian President Vladimir Putin in the MH17 case.
The international investigation team JIT released on Wednesday that there are "strong indications" that Putin was involved in the deployment of the Buk missile that downed flight MH17.
According to Rutte, the Russian ambassador had to provide text and explanation about this. Government party D66 proposes to expel the ambassador, but Rutte sees nothing in that. According to him, the cabinet wants to keep the lines of communication with the Kremlin open.
If the Russian ambassador is expelled, the Dutch ambassador will also be expelled by Moscow in retaliation.
No new suspects charged in the MH17 case
The investigation has been halted by the Joint Investigation Team (JIT). Rutte emphasizes that it can be reopened if there are new developments. No new suspects will be charged.
Last November, three people were sentenced to life imprisonment in absentia for their part in the MH17 case. The Netherlands will continue until the last stone comes up, the prime minister said. He thinks that will work.
---
---