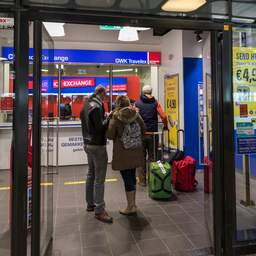 Travelex has been fined 100,000 euros by De Nederlandsche Bank (DNB). For years, the money exchange office was too late to report unusual transactions to the authorities.
According to DNB, Travelex has not reported transactions of 2,000 euros and more to the Financial Intelligence Unit (FIU) quickly enough, while it is required to do so. By reporting high transactions, money laundering can be detected earlier.
Travelex itself noticed the violation, let DNB know. The company then reported this to the bank and passed on the transactions to the FIU.
Previously, ING and ABN AMRO both had to pay hundreds of millions of euros for violating the anti-money laundering policy.
---
---