After years, migration is once again high on the European agenda and Europe seems to have taken a tougher tone in recent weeks. There is even talk of border fences. However, as always when it comes to migration, it will not be easy to agree on measures. The 27 heads of government are meeting today in Brussels.
Last year, Frontex registered 330,000 "illegal border crossings", according to figures from the European border control organization. It is the largest number since 2016, when hundreds of thousands of people crossed the Mediterranean Sea in boats.
The number of asylum applications was even higher last year. Nearly a million people applied for protection in one or more EU countries. After quiet corona years, there is momentum for the first time in years to talk about migration in Brussels.
The extra EU summit that is taking place today has come at the insistence of the Netherlands and Austria. Both countries are seeing an increase in the number of people applying for asylum. Belgium is also struggling with a reception crisis. It is not for nothing that Prime Minister Mark Rutte traveled to both countries in preparation for the summit in recent weeks.
Get notified of new messagesStay informed with notifications
They do agree in Brussels about faster returns
Ever since the 2015 refugee crisis, migration has been a hot topic in the EU. Member states on the periphery of the Union see people from so-called third countries crossing the borders almost every day.
In principle, the rule applies that they apply for asylum in the first country of arrival, but these Dublin rules have not been observed for years. Southern Member States such as Greece and Italy believe that other Member States, such as the Netherlands, show too little solidarity. A distribution system never got off the ground in Brussels.
Although Rutte wants to insist again at the top on compliance with the rules, no breakthrough is expected in this area. The member states do agree on one thing: migrants who are not entitled to asylum must be returned more quickly.
In 2021, 342,000 people had to leave the EU member states, but less than a quarter actually left. The figures for 2022 are not yet complete, but in the first nine months only 26 percent of people who are not entitled to asylum returned to their country of origin.
The European Commission also believes that this percentage should be increased. There are various plans on the table to increase the pressure on countries of origin as much as possible. The question is whether the member states will agree on how this should be done. Some countries see more in punishment, others see more in seduction.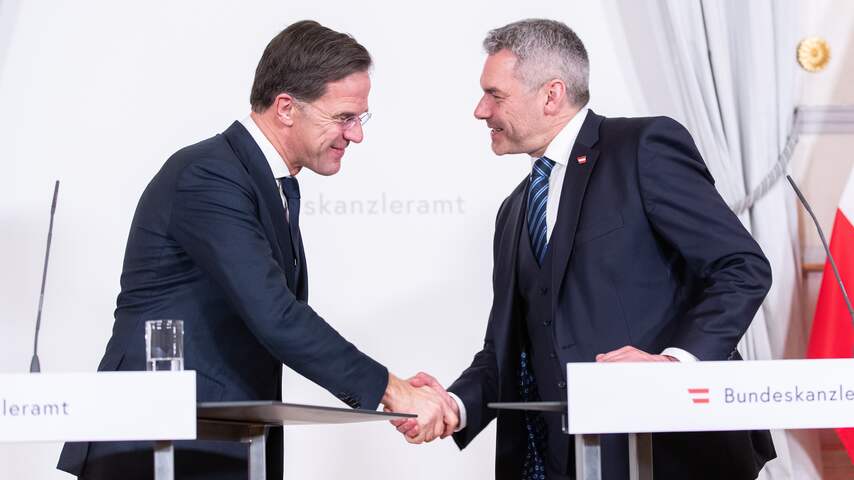 Prime Minister Mark Rutte and Karl Nehammer, Chancellor of Austria. Photo: ANP
Border fences are the biggest bone of contention
Border fences on the periphery of Europe are another subject that is divisive among Member States. It was Hungarian Prime Minister Viktor Orbán who first advocated for it years ago. The subject was taboo in Brussels for many years, but is now being discussed seriously.
The question is not whether the fences should be built, but who pays for them. At Europe's external borders, Member States such as Bulgaria, Poland and Lithuania have already built barriers at their own expense. For the time being, the European Commission does not intend to finance the border walls from a fund, because it goes against European values ​​and human rights.
It is a complicated subject for Rutte. He has promised the VVD members and the liberal parliamentary group to ensure that the number of asylum applications decreases. In Europe, he has recently been at the forefront when it comes to migration.
Coalition, like member states, divided over fences
At the same time, the coalition fundamentally disagrees on migration policy. For example, the VVD and CDA are in favor of European financing of the border fences, but D66 and ChristenUnie are against it.
During the parliamentary debate prior to the summit, the prime minister also kept a low profile on the subject on Wednesday evening. Rutte called the discussion "crazy" and "nonsensical", because the member states are far from agreeing. "Sometimes border fences are useful, sometimes it is useful to carry out mobile border checks," he told MPs.
Financing will also always remain somewhat "hybrid", Rutte emphasized. This means, for example, that member states themselves pay for the costs of building border fences. Brussels can make a financial contribution for camera surveillance or mobile border surveillance.
In any case, Rutte does not expect that the summit will immediately lead to new measures. He has been tempering expectations for some time now. "Don't expect too much", it sounded last week after the Council of Ministers. According to the prime minister, there are few buttons to turn and there is no magic wand. "It will be the sum of many smaller steps. Where there is not one golden measure, one big solution with which we can solve this."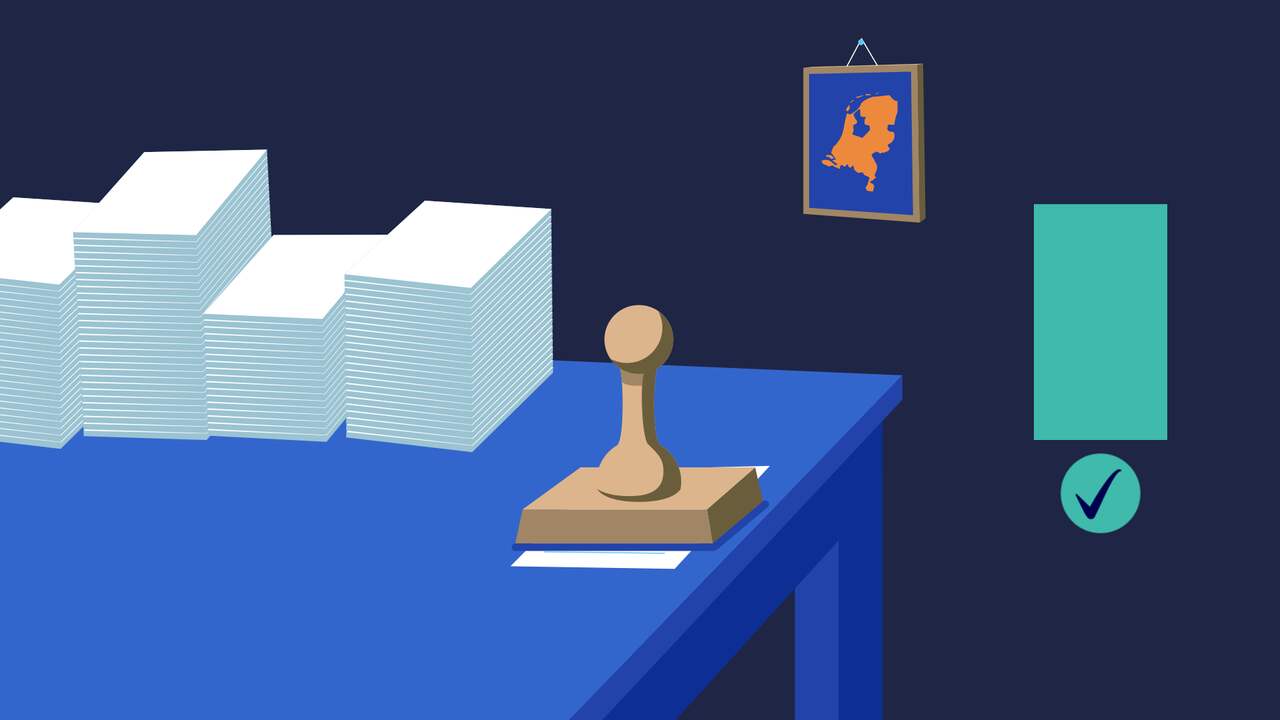 1:33 Play button
---
---