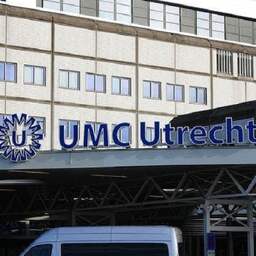 ---
Feb 09, 2023 at 12:50PM Update: 9 minutes ago
The academic hospitals in Groningen, Rotterdam, Utrecht and Amsterdam-Leiden cannot agree on the closure of two pediatric heart surgery centers. That is why Minister Ernst Kuipers (Public Health) will decide which centers will eventually be closed.
Kuipers had asked the hospitals for advice, but they say they do not have a good idea "of the actual effects on other care".
The minister gave the hospitals the opportunity to discuss among themselves which two centers should close, but they are unable to agree. The Dutch Federation of University Medical Centers (NFU) announced this on Thursday.
The Netherlands currently has four centers where children can be operated on for congenital heart defects. The minister wants two centers to remain in the future. The surgeries performed here are quite rare. For the quality of care, it is better to concentrate care. The university medical centers (umcs) and the minister agree on this.
Kuipers' first proposal was rejected
A number of the hospitals involved want three centers to remain open, but the minister does not think that is a good plan. Not all hospitals agree.
Initially, Kuipers wanted to designate the UMC Utrecht and the Erasmus MC in Rotterdam. This led to criticism from the House of Representatives and the hospitals that should close their pediatric heart surgery, the UMCG in Groningen and the LUMC in Leiden.
The three northern provinces do not want that either. Kuipers has always emphasized that the hospitals can continue to provide most of the care for their patients, even after the concentration. Only the surgical procedures would be concentrated, the same hospitals would remain available for check-ups.
'First the consequences must become clear'
The Dutch Healthcare Authority (NZa) states that the government should think about the far-reaching consequences that the closure of two centers could have for other healthcare. According to the NFU, no responsible choice is currently possible because there is not enough insight into the consequences. "The NFU does not see that this has been realized before mid-April of this year," the organization writes to the minister.
Once Kuipers has made a decision, the hospitals would like to talk to him in order to arrive at "a good transition plan". They want to "continue to provide good, accessible and available academic child care for all citizens in the Netherlands".
The Health Council already said in 1993 that pediatric heart surgery should be performed in fewer places. Since then, not only the Health Council, but also other healthcare authorities have spoken out on this several times. In 2021, the then Minister of Health Hugo de Jonge also stated that care should be further concentrated.
---
---