---
09 Feb 2023 at 05:04
Manchester City is accused by the Premier League of breaking more than a hundred financial rules since 2009. The English top club avoided a heavy punishment from UEFA in 2020, but now seems to have to pay. What exactly is going on? Five questions answered.
What are Manchester City accused of?
Manchester City has more than 100 charges pending. Firstly, the club would have violated national and international Financial Fair Play (FFP) rules. These rules should ensure a level playing field between clubs.
Second, City is accused of "failing to present a true and fair picture of the club's financial position". Thirdly, the club would have provided insufficient information about the financial compensation of former employees. Finally, the club is charged with not (properly) cooperating with the Premier League investigation.
What does this mean concretely? City was acquired in 2008 by Abu Dhabi United Group, an investment company owned by Sheikh Mansour Bin Zayed Al Nahyan of the United Arab Emirates. Since then, the club is said to have artificially increased sponsorship income on a structural basis. City is also said to have secretly made payments to, among others, former coach Roberto Mancini (2009-2013) and the agent of former player Yaya Touré.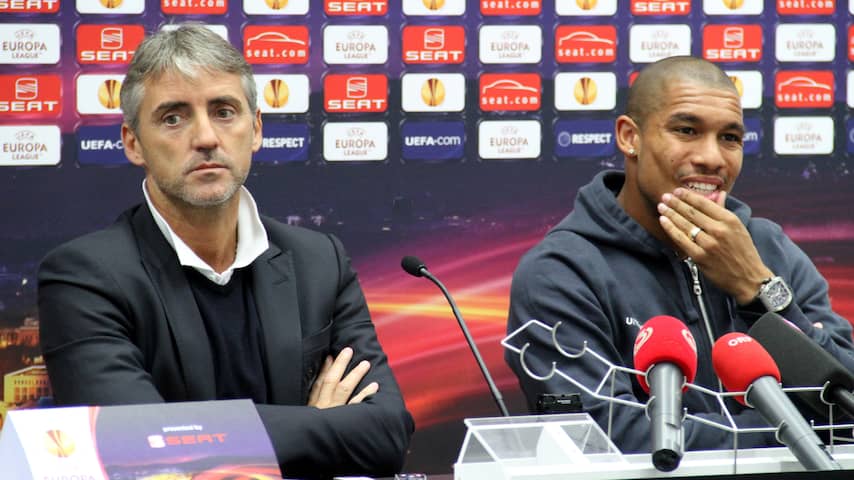 Former coach Roberto Mancini at a press conference next to former player Nigel de Jong, active at Manchester City between 2009 and 2012. Photo: Getty Images
What is the difference with UEFA's 2020 accusations?
City were already penalized by UEFA in 2020 for breaking the FFP rules. The club was banned from European football for two seasons and had to pay a fine of 30 million euros.
The superpower successfully appealed to the international sports tribunal CAS. The suspension was reversed and City only had to pay 10 million euros. The CAS ruled that much of the evidence was "not convincing" enough. In addition, there was a five-year statute of limitations. Such a period does not apply to the Premier League.
A move from City to the CAS is not possible this time under Premier League regulations. "That makes this case stronger," responded former Belgian Prime Minister Yves Leterme at Sporza. As a chief investigator for UEFA, he got stuck in the City file for years. "And then there's another element: the scope of the complaint is now bigger than the one before UEFA. Both in terms of time and evidence."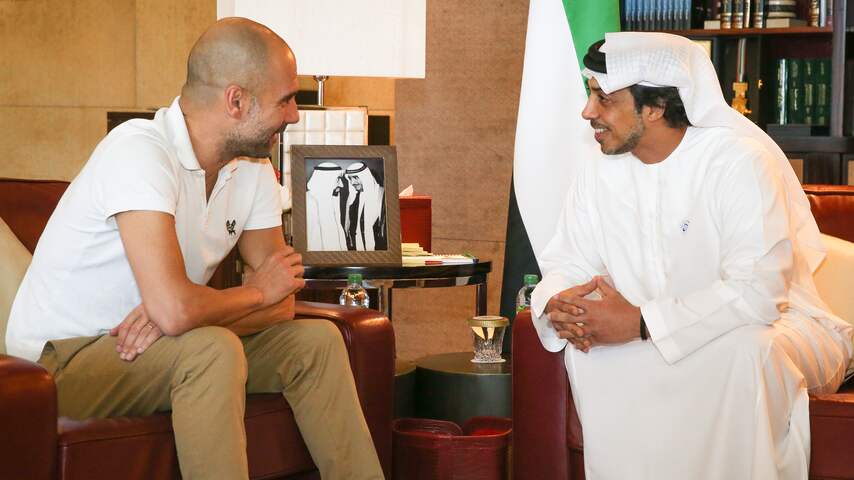 Josep Guardiola, manager of Manchester City since 2016, talks with owner Mansour Bin Zayed Al Nahyan. Photo: Getty Images
What is going to happen now?
The Premier League's independent legal panel will now appoint a three-member committee. At least one person on this committee must be a financial expert. The hearings will take place behind closed doors.
There is no time limit within which the committee must reach a decision. A final verdict will certainly take several months. After the verdict, both parties can appeal. After that, a further step to the Supreme Court is possible.
Manchester City 'surprised' by conclusion
Manchester City are "surprised" that the club would have broken Premier League rules. "Especially given our involvement and the vast amount of information we have provided. We applaud the investigation by an independent committee and look forward to seeing this matter come to an end once and for all."
What can be the punishment?
The Premier League handbook says City could face various penalties if found guilty. Huge fines, point deductions and even exclusion from the competition are real possibilities. It is also possible that the won national titles will be taken away.
City have won both the Premier League and the League Cup six times since taking over in 2009. The club also seized the FA Cup twice. From the 2011/2012 season, City participated in the Champions League every year. The big question is therefore whether the club owes all its success to this 'financial doping'.
According to Sky Sports, the other clubs in the Premier League want City to be relegated if the reigning champions are found guilty. Taking away the titles would not be preferable, as it would be of little use and would only cause confusion. According to the other clubs, a fine also has little effect.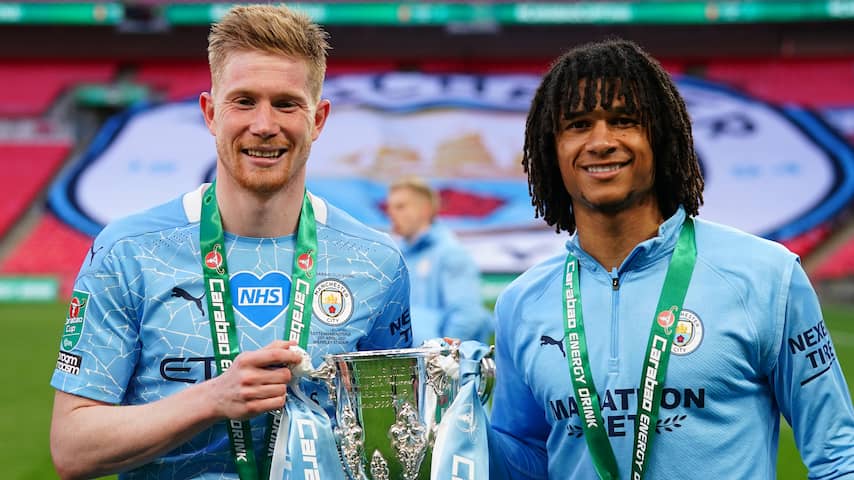 Kevin De Bruyne and Orange international Nathan Aké pose with the 2021 EFL Cup. Photo: Getty Images
What are the sporting consequences?
The sporting consequences for City depend of course on the penalty. With a Premier League ban, an exodus of ambitious (and expensive) players seems imminent. With points deducted or high fines, the selection will probably remain largely intact.
Success coach Pep Guardiola previously announced that he will leave the Etihad Stadium if it turns out that the club management has lied to him. "I asked them about the allegations. They told their story and I believed them. But I did say I would leave immediately if they lied to me."
View the position and program in the Premier League
---
---