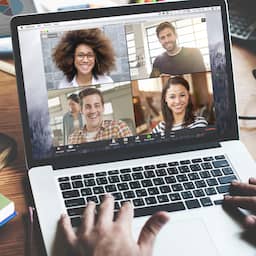 ---
Feb 07, 2023 at 7:22 PM Update: 6 hours ago
Zoom Video Communications, the company behind video calling platform Zoom, says 15 percent of its employees are on hold in a large round of layoffs. With this, Zoom follows the example of other technology companies that announced a reorganization.
While the Zoom dismissal has become a household name in recent years, the chairman of the board of the video calling company Eric Yuan announced the reorganization via a blog.
In his text, he immediately announced that he would be handing in 98 percent of his salary in the coming year and scrapping his bonus. The entire board will hand in 20 percent of base salary next year.
Yuan points out that the reorganization is not caused by employees returning to the office after years of working from home. "We see businesses and people continue to use Zoom as the world transitions into a post-pandemic phase."
According to the chairman of the board, Zoom has grown very fast during the corona crisis, without looking at whether this was done in a careful and sustainable manner. Now the company must "reset itself," writes Yuan.
Tens of thousands of jobs are disappearing at well-known tech companies
Tech companies have been struggling financially for a year now, partly due to the cooling economies, inflation and interest rate rises in many Western countries. Tech companies in particular are affected by higher interest rates, because they make their future earnings less valuable.
Recently, well-known technology companies such as Google (Alphabet), Facebook (Meta), Amazon, Microsoft and Spofity also announced major reorganizations. Tens of thousands of workers will lose their jobs.
---
---