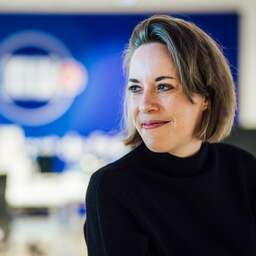 By our entertainment editors
---
08 Feb 2023 at 11:23
Lindsay Mossink is the new deputy editor-in-chief of NU.nl as of February 15. Mossink has been working for the news site for more than ten years, in various positions. For the past seven years she has been chief of the general news department (domestic, foreign and political).
Mossink succeeds Colin van Hoek, who left NU.nl on 1 February. He now heads a new team that advises the news titles of DPG Media, which also includes NU.nl, based on figures.
Mossink (35) started more than ten years ago as a night editor at NU.nl. She then became editor-in-chief. "Under her leadership, NU.nl has grown enormously," says editor-in-chief Gert-Jaap Hoekman. "We do more of our own research and explain the news to millions of Dutch people every day."
As deputy editor-in-chief, Mossink will play a major role in the daily news flow. She is also involved in important projects, such as constructive journalism and interaction with visitors.
"We have taken many important steps in recent years. Yet not everyone knows how good this editorial team is," says Mossink. "As a deputy, my focus is on that editorial team. I hope to get even more out of our reporting and news team and to give our people the stage they deserve. I am very excited to continue building this beautiful brand with this editorial team."
---
---