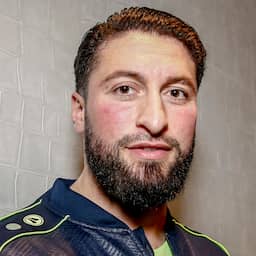 Kickboxer Jamal Ben Saddik has been suspended for fifteen months by martial arts organization GLORY and removed from the heavyweight rankings. The last victory of the 32-year-old Moroccan Belgian has also been taken away from him.
"Ben Saddik has been disqualified because he has violated the anti-doping rules," the GLORY spokesperson reports to NU.nl. Due to a ban on sharing personal data, the organization cannot go into further detail.
Ben Saddik last played under the flag of GLORY on August 20 last year. At the time, he beat the Romanian Benjamin Adegbuyi in Düsseldorf thanks to a knockout, but that victory was therefore taken away from him.
Ben Saddik then hoped for a new title fight with world champion Rico Verhoeven, but that did not happen, partly due to the suspension. Last month it became clear that Ben Saddik had been suspended since August. He delivered a positive pee after the fight against Adegbuyi. The B sample has now also turned out positive.
Adegbuyi already responded to Ben Saddik's suspension via social media on Wednesday. Haters will always hate, cheaters will always cheat.
---
---