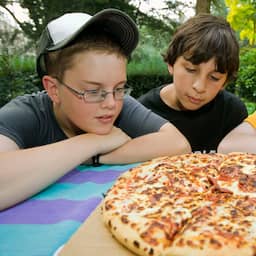 Pizzas and quiches in the Netherlands were 17 percent more expensive in December than twelve months previously. This puts our country slightly above the average price increase in the EU, which amounted to 16 percent. This is evident from figures from the European statistics agency Eurostat.
The price increase is considerably higher than a year earlier, when pizzas and quiches in Europe were only 2 percent more expensive. This concerns products that are bought in shops, such as the supermarket. Restaurants are not included.
The Italian delicacy became more expensive in all 28 countries studied. The outlier was Hungary, where enthusiasts had to pay no less than 46 percent more. The increase was smallest in Luxembourg (7 percent). In Italy itself, an average of 10 percent was added.
---
---