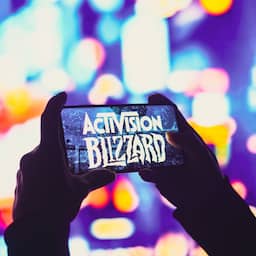 Microsoft is not yet allowed to take over game studio Activision Blizzard. The British regulator CMA is afraid that Microsoft will become too powerful in the gaming market after a takeover.
The acquisition was announced in January last year. Xbox maker Microsoft was willing to pay 69 billion dollars (more than 64 billion euros) for Activision Blizzard. That developer is known for, among other things, the games Call of Duty and World of Warcraft.
According to the CMA, the acquisition distorts competition in the UK computer games market. The watchdog expects gamers to suffer from this.
When there is less competition, game developers can charge higher prices and there is less choice. The regulator therefore does not want to approve the acquisition.
The CMA is not yet completely banning the takeover either. Microsoft will still have the opportunity to propose solutions, such as divesting business units. The software giant could also make binding agreements. For example, that Activision games will also remain available for PCs or other game computers.
In the United States, the FTC also turned against the takeover. That watchdog filed a lawsuit to stop the amalgamation.
The European Commission is conducting an in-depth investigation and will make a decision no later than April 11. Presumably, the European watchdog will also not give approval without concessions from Microsoft.
---
---