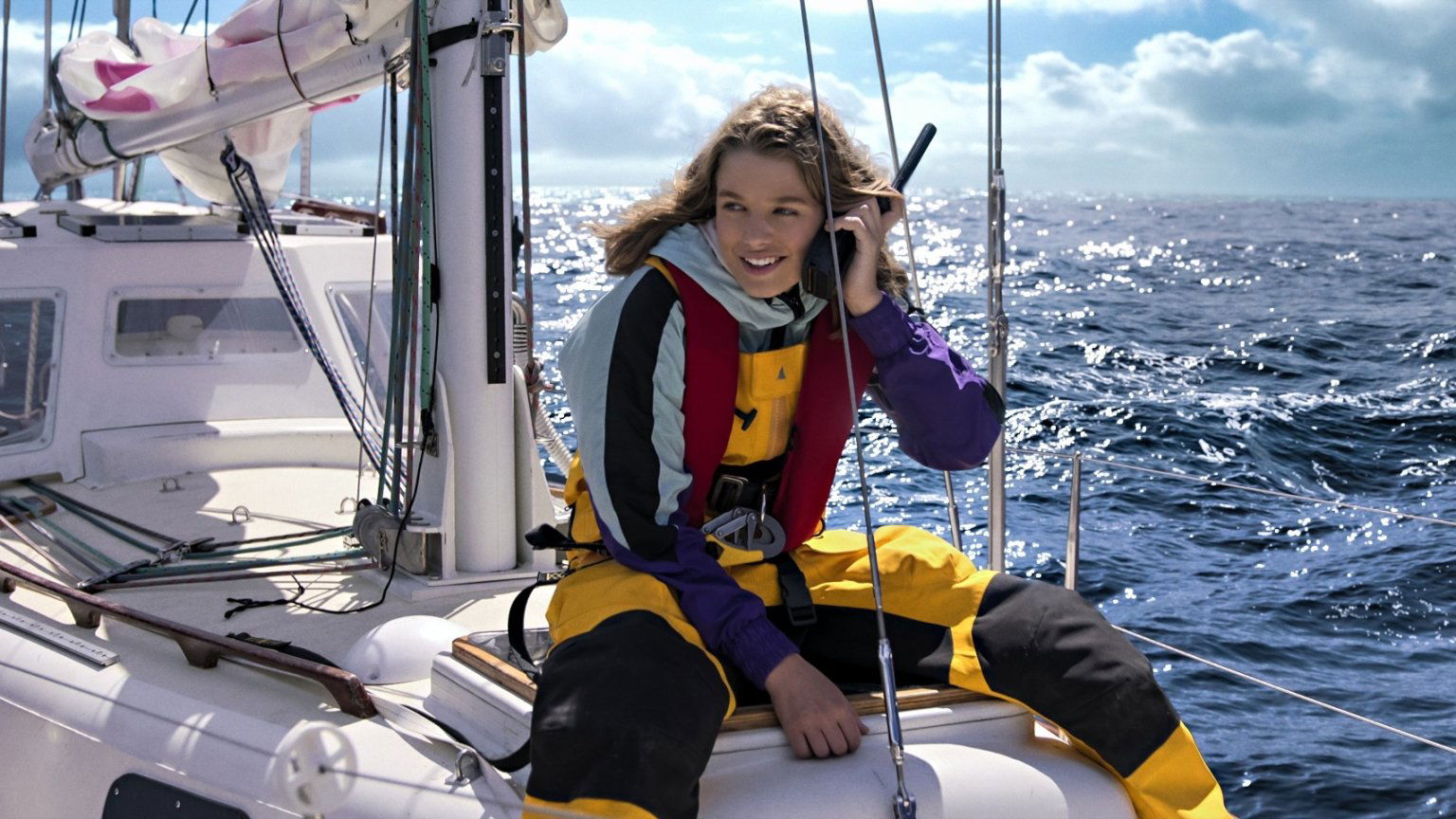 In the Netherlands we had 16-year-old Laura Dekker, in Australia they have Jessica Watson, also 16-year-old, who both wanted to sail around the world. Watson did that non-stop, without interruption. Dekker went ashore but covered a longer distance. Director Sarah Spillane has the task of capturing that true story in a gripping way.
The two underage girls were both determined to make their trip and were both very experienced sailors. They also had just as many opponents as opponents; youth care and the government were critical. On October 18, 2009, the time had come: if Watson has met all the requirements, she can start her journey. The home front keeps an eye on her, as does her trainer Ben Bryant (Cliff Curtis), who trained her from an early age.
A real teenager
In the opening scene we see a dancing Jessica (Teagan Croft) on her sailboat Pinky, as girls of sixteen do. She brushes her teeth and goes to sleep. Suddenly she wakes up to a noise and threatens to sink her boat when she is run over by a gigantic container ship. She makes it out in one piece, but her boat is badly damaged. When asked at a press conference why her alarm system for approaching boats did not go off, she replies laconically that she forgot to turn it on. It illustrates a teenager but also the concerns many people have. Is this girl capable enough to take part in the trip?
Learning from an old hand
In flashbacks we see how a very young Jessica gets to know the experienced and infamous Bryant. He has to start training her, but he doesn't feel like it at all. You can also see her unconventional family, who understand her willpower but who are also worried at the same time. The media follows her closely and remains critical. But even the most critical reporter is silenced when he starts following the teen's daily video blogs. The journey itself is portrayed very glamorous. Jessica is neatly made up every day and even her hair looks like a glove every day. And that while she forgot her brush and has to comb it with a fork. The family sympathizes and bounces when Jessica calls on the satellite phone. Her trainer, who almost sleeps next to the phone and follows her closely, has to guide her through the toughest moments. The fear and doubt of the family members and her trainer are well represented.
The fact that Jessica successfully sails around the world is a given and means that we as viewers know that, despite the heavy storms and the meters-high waves she braves, the film has a happy ending. What is a plus is the casting. Croft is well cast as Jessica. She plays her convincingly and judging by the last real images of the girl, she still looks like it. The young sister is also touching, who gradually emerges as the spokesperson for the family.
True Spirit (2023) should clearly result in a feel-good film, which succeeds well. As a viewer you empathize with Jessica and her family, but it never gets too sentimental. That produces an admittedly very sweet story of a brave girl, but as a film it is successful and you are left with a satisfied feeling.
Beeld: Still 'True Spirit' via Netflix
---