Taiwan's first-ever serial murder case has gripped the country Copycat Killer (2023). The crime series raises expectations today with the first images. Copycat Killer will be released on Netflix next month.
Mediagenic serial killer
Due to the widespread interest in the case, the mediagenic serial killer has turned his murders into a national spectacle. Even so much that gossip and notoriety are circulating. Wu Kang-ren plays a prosecutor who promises to solve the case. But he soon realizes that things are not what they seem… Meanwhile, the killer repeatedly mocks law and order as he tries to destroy peace and order in society.
Book film adaptation
Besides Wu Kang-ren, the other main roles are played by Alice Ko, Tuo Tsung-hua, Yao Chun-yao, Fandy Fan, Cammy Chiang and Hsia Teng-Hung. The upcoming Netflix series is based on the novel of the same name by Japanese writer Miyuki Miyabe. Wu Kang-ren hints at a belated denouement as, according to the protagonist, we have to wait until the end of the series to find out who it is.
Genre series are fascinating because you don't find out who the killer is until the very end. Each character is connected by hidden threads, which unravel throughout the story. In the same way, I follow my character in exploring these threads, gradually creating a beautiful web of connections. I look forward to taking viewers on the journey to discover the masterful storytelling behind each thread.

Wu Kang-ren Watch on Netflix • A serial killer takes advantage of the media interest in his murders and manipulates his victims, the police and the media, turning the murders into a media spectacle.
Next month on Netflix
Copycat Killer is vanaf March 31st to be seen on Netflix. For a complete overview of all new films and series that will soon appear on the streaming service, please visit our Coming soon to Netflix page.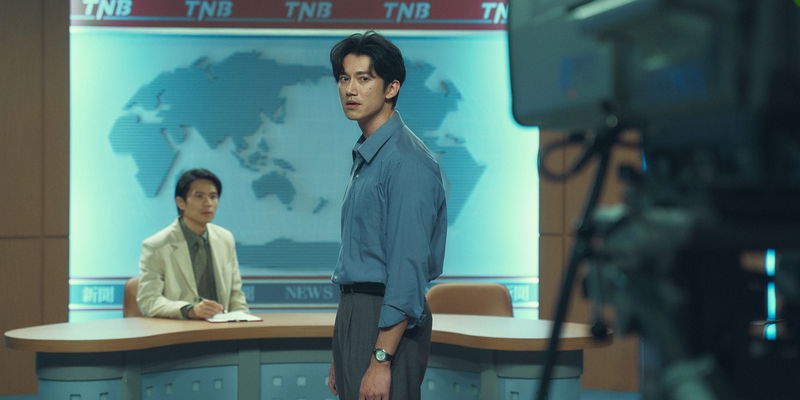 Image via Netflix
Beeld: Still 'Copycat Killer' via Netflix
Text: Netflix
---