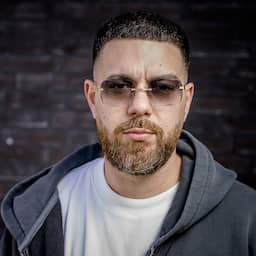 Dutch-Turkish rapper Murda has canceled the first show of his European tour due to the severe earthquakes in Turkey. The sold-out concert, which he was supposed to give on Saturday in Amsterdam's Paradiso, has been moved.
It is still unclear when the concert will take place. The artist has now started a fundraiser on GoFundMe.
The rapper himself has deposited 10,000 euros into the fundraising account. "The money will be used to buy food and supplies for the people in need," Murda's manager told ANP news agency.
With the fundraising campaign, Murda wants to contribute as a Dutch Turk. The artist's mother is from the affected area of ​​Hatay. "He spent his childhood there every summer."
The earthquake near the city of Gaziantep had a magnitude of 7.8. Subsequently, severe aftershocks followed. The death toll has now risen to more than 5,000.
---
---