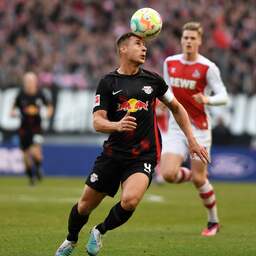 RB Leipzig may not have captain Willi Orbán in the Bundesliga top match against 1. FC Union Berlin on Saturday. The Hungarian international will donate stem cells on Wednesday and then it is recommended not to exercise for ten days.
"This is an opportunity to save a human life with very little effort. I hope I can help my recipient heal completely," Orbán told Bild.
The thirty-year-old defender has been registered in the database of the German bone marrow donor center since 2017. Players from RB Leipzig signed up as part of a campaign at the time.
Despite the upcoming top match against Union Berlin, Orbán did not hesitate for a moment to donate stem cells. "The fact that I will probably miss the game is of secondary importance. Anyone who knows me knows that I will do everything I can to rejoin the team as soon as possible."
RB Leipzig is currently fourth in the Bundesliga. The club is three points behind number two Union Berlin, Ajax's upcoming opponent in the intermediate round of the Europa League.
The match between Leipzig and Union Berlin starts on Saturday at 6.30 pm.
State of the Bundesliga
1. Bayern Munich 19-40 (+38)
2. Union Berlin 19-39 (+10)
3. Borussia Dortmund 19-37 (+12)
4. RB Leipzig 19-36 (+15)
5. Eintracht Frankfurt 19-35 (+14)
---
---