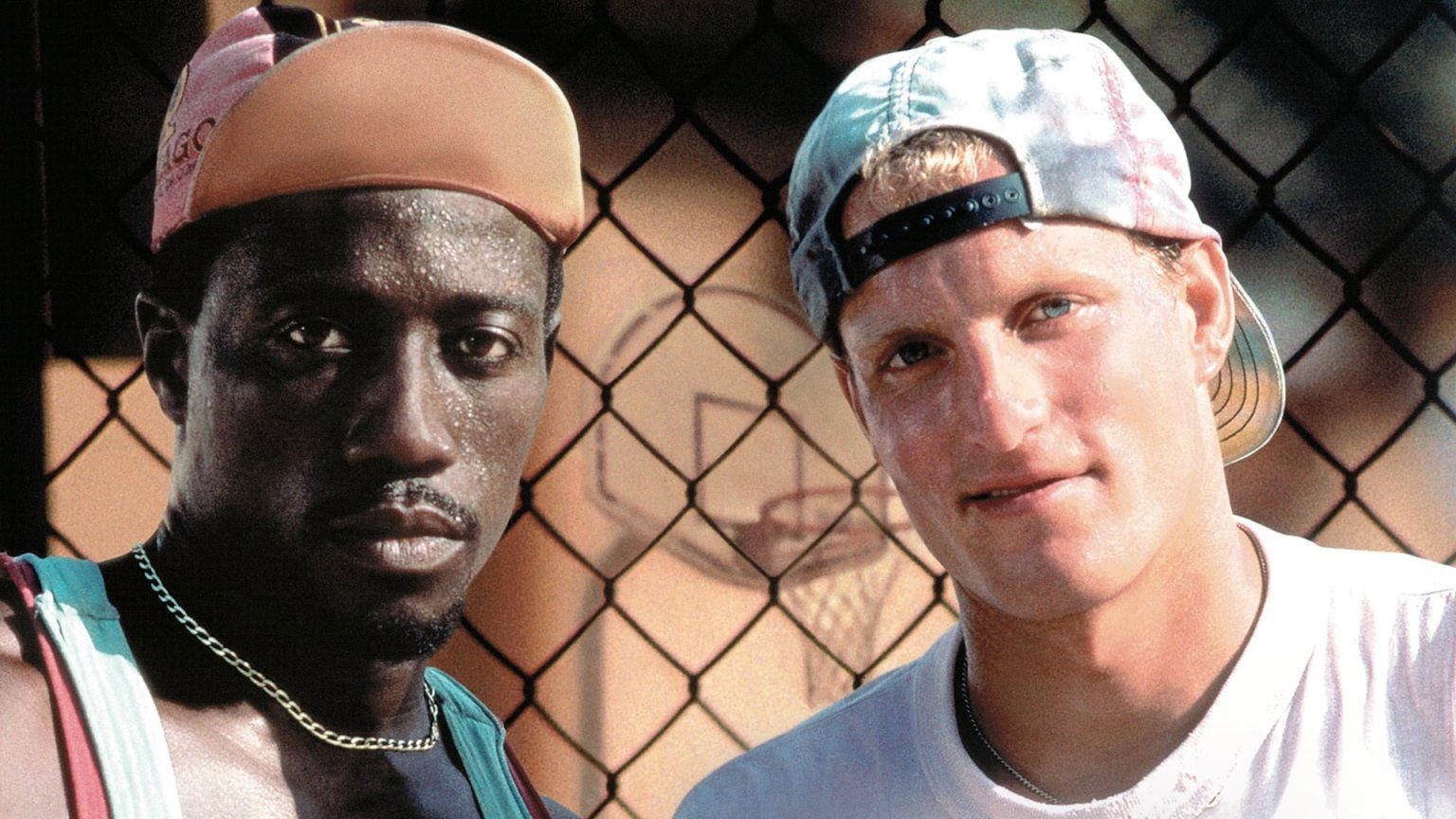 20th Century Studios has unveiled the first images of White Men Can't Jumpa remake of the original comedy White Men Can't Jump (1992). Sinqua Walls and Jack Harlow will star in the film.
Friendship between basketball players
The original film is from 1992 and follows the story of Billy and Sydney, who think they are the best basketball players in town. There's nothing that can stop them when they decide to work together, except for the disagreement between each other. On top of these mutual problems, Billy is deeply indebted to some gangsters who are hot on his heels. The sports comedy was a smash hit and has earned a reputation as one of the most beloved studio films of the 1990s. The first images of the remake show Walls and Harlow playing basketball and discussing the merits of the best film artists of our time.
Feature debut for Harlow
Walls is best known for his role in horror film Nanny (2022). White Men Can't Jump marks Harlow's transition from hitmaker to actor as the Grammy-nominated rapper makes his feature film debut. In a recent interview, Harlows said it took him a lot of effort to get the part.
I put a lot of time into the script. I tried to put my ego aside during the audition, took notes, did what I had to do. I just want to do it right. I just want to be good, and I want to do everything I can to make it great.

Jack Harlow
Enthusiastic director
Calmatic, director of the remake, praised Harlow in an interview with Variety, confirming that the rapper blew the filmmakers away with his audition. According to the director, his artistry charm spilled over to his acting side. "He was very committed and got emotional for a scene, and once we got on set, it was all over pretty quickly," Calmatic recalled.
Wait a minute
black-ish (2014–2022) director Kenya Barris is producing the film. Blake Griffin, Ryan Kalil, Noah Weinstein, Hall and E. Brian Dobbins serve as executive producers. In the United States, the remake will be available on Hulu from 19 mei. We can also expect White Men Can't Jump to be released internationally on Disney+. The original White Men Can't Jump is now also available to stream on Disney+.
Beeld: Still 'White Men Can't Jump' via TMDb
---