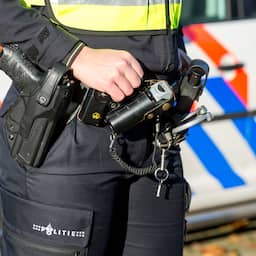 The police officer who shot dead an aggressive dog in Groningen on Sunday may have also hit the owner. The National Criminal Investigation Department is investigating whether she was injured by the agent.
The incident took place on Esperantostraat on Sunday evening. The 48-year-old owner walked her dog there. The animal saw another dog, broke loose and behaved aggressively, the Public Prosecution Service (OM) reported on Monday.
Officers happened to be on the scene. One of them found the situation so threatening that he decided to shoot the dog several times. The animal did not survive. The owner was injured and taken to hospital.
The Dagblad van het Noorden reports on the basis of her boyfriend that a bullet may have ricocheted and hit her.
A police spokesperson said on Sunday evening that the dog had bitten two people. "The owner could not control the animal and the police saw no other solution than to use the service weapon." According to her, the other dog was "severely damaged", but survived the incident. That animal was taken to a vet.
---
---