---
Feb 05, 2023 at 3:25 PMUpdate: 3 minutes ago
Irene Schouten recovered handsomely on Sunday from an emotional 3 kilometers the day before. The three-time Olympic champion skated in Thialf to her third national title in a row in the 5 kilometers and her ninth in the mass start.
In the 5 kilometers Schouten settled in a direct duel with Sanne in 't Hof: 6.50.36 to 6.51.79. In 't Hof finished second and, just like Schouten, qualified for the World Championship distances (2-5 March in Thialf).
Marijke Groenewoud took more than three seconds off her personal best (6.52.37), but that time was not enough for a World Cup ticket. The 24-year-old Frisian came third, while there are only two Dutch starting permits in the 5 kilometers for women.
Groenewoud also just missed out on World Cup qualification at the 3 kilometers on Saturday. Then she finished fourth, 0.03 seconds behind number three Schouten. Groenewoud is allowed to participate in the world championships at that distance due to a second place in the 1,500 meters.
In 't Hof surprised last season by finishing second in the 5 kilometers at the NK. The stayer from the Region of Friesland later also qualified for the Olympic Games in Beijing, where she finished seventh. The 25-year-old In 't Hof has the best time of this season in the 5 kilometers (6.47.28 in Calgary) and is going to the World Cup as a contender.
Schouten pulled away very early in the race on the mass start. Everyone in the peloton looked at each other, so that the Olympic champion took her second gold medal of the day after a beautiful solo. With Groenewoud (silver) and Elisa Dul (bronze), the entire podium consisted of riders from Team Albert Heijn Zaanlander.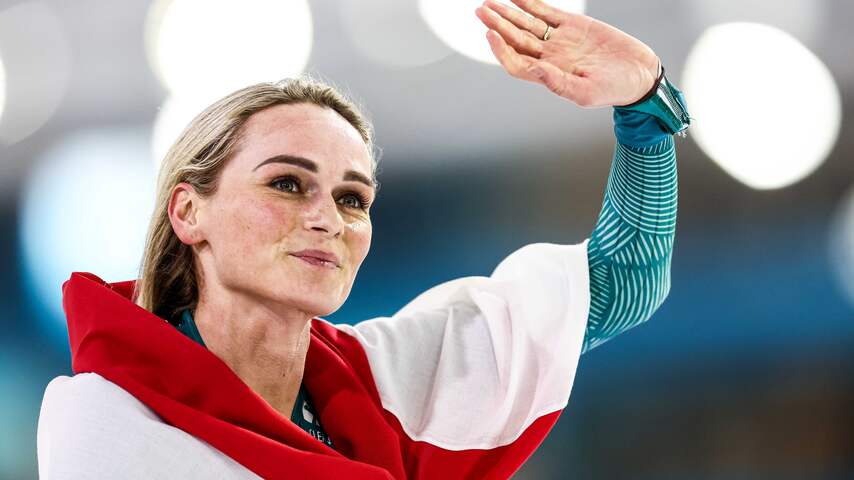 Irene Schouten fought against herself and won gold. Photo: ANP
Schouten: 'I'm just completely out of shape'
Schouten said on Saturday after her mediocre time and narrow escape in the 3 kilometers that she has difficulty with all the attention she received after her three Olympic titles in Beijing. "I've been fighting myself for a while," she said in tears.
On Sunday she drove to two titles again on willpower. "I'm proud that I fought so hard today," said Schouten after the podium ceremony of the 5 kilometers. "Physically I'm fit, but I'm just completely out of shape. I can still fight, that's the only reason I won today."
Schouten felt in December that she was mentally exhausted and that she couldn't go on like this. She canceled all appointments, interviews and presentations and also skipped the NK all-round. "It's the hardest thing for me to take a rest. I come from a family where no can't be an answer; there is always a solution. But I've only been 'on' for the past two years and I now notice that that's just not possible ."
Schouten hoped to have hit the brakes in time to still be good enough at the NK distances this weekend to qualify for the World Cup. That worked, but according to Schouten, that does not mean that her problems are over.
"I knew I wouldn't be very good at this tournament, but it still disappoints me. Every time I go skating, I hope I can ride well again. But actually there is a disappointment every time. The only solution is rest. I wish there was a pill that would make it right again immediately. But it just doesn't work that way."
---
---