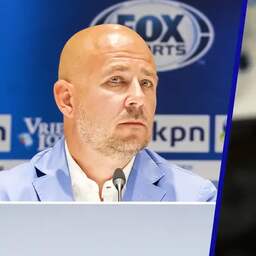 ---
06 Feb 2023 at 00:08
In three days, the Matchis center received 2,800 registrations from people who want to become a stem cell donor. On Thursday, PSV spokesman Thijs Slegers (46), who himself is terminally ill due to blood cancer, made an appeal to become a stem cell donor.
A spokesperson for Matchis said on Sunday that the majority of applicants "have already passed the system", which means that they may be suitable as a match.
In the past three days, more than 10 percent of last year's total number (27,000) has arrived. And that's on top of the number for the month of January. Then 2,500 people registered as stem cell donors.
Former journalist Slegers has been media affairs manager at PSV since 2016 and was struck by leukemia a few years ago. He had a stem cell transplant, which was also successful. But on Thursday he announced that he could not get any better. At the same time his thoughts go out to other people. "I can't be helped anymore, but others can!" he tweeted.
A total of 395,000 donors
Matchis now has 395,000 known donors. In 2015 there were still 50,000. "We were then able to help 50 people, now we have 395,000 and 247 donors have been matched with a patient," says a spokesperson. "The more people are registered, the more people we can help."
On Sunday, spectators of the match between Feyenoord and PSV in De Kuip also expressed their support for Slegers. In the twelfth minute of the game, the more than 47,000 fans present clapped for a minute.
The PSV players wore special shirts on Sunday when they entered the field with the text 'Sterkte, Thijs!'. In the PSV supporters section, fans held up a cloth with 'Thijs, unity makes strength'.
---
---