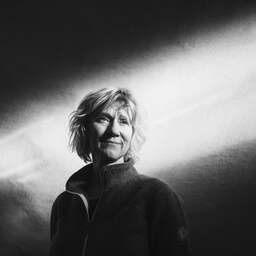 What are these questions? Following her new young adult book Never take a best friend, de Volkskrant writer Erna Sassen presents eight dilemmas. If she has to choose who is the most terrible, Prince Bernhard Jr. or Thierry Baudet, she chooses the latter. 'He's an asshole'.
This article is from the Volkskrant. Every day a selection of the best articles from the newspapers and magazines appears on NU.nl. You can read more about that here.
Untitled or Never Take a Best Friend?
"While writing Untitled I already knew that there had to be a sequel, I had too much left. I could hardly incorporate sex, for example. I wanted to write about love and sex, and about the sometimes difficult relationship between the two.
"The books are quite different from each other. There is more emotion in Untitled, especially sadness. Never take a best friend is more cheerful, some of the main characters seem to be fine. I was very nervous when it came out. It is a sequel , which creates expectations Fortunately, the reactions so far have been positive.
"My first young adult book was This is not a diary, in 2009. I wrote it for adults, but everyone thought it was young adult. That's when I got to know the term. Oh, young adults, I thought, but these are 14-year-old children and older In schools, my books are mainly read in second and third grades.
"There will also be part three, also a bit because I can't say goodbye to Martijn van der Linden, the illustrator. He represents the voice of Joshua, the main character, a boy in pre-vocational secondary education. His drawings are a huge addition, they always move me. I am quite clever as a writer, it is difficult to get peace in my texts. Martijn provides the stillness."
Marc Klein Essink as doctor Jim van de Wouden or Rob van Hulst as doctor Eric Koning?
"Marc Klein Essink. I thought he was a huge piece. Medical Center West started in 1988 and I was nurse Suzanne Lievegoed, a fairly sexless woman. And everyone also thought I was a lesbian, although I got a boyfriend in the series. That was Bart Römer. I didn't like him at all. Very nice boy.
"More than four million people watched Medisch Centrum West, it was a huge hit. I lived in the Rivierenbuurt in Amsterdam at the time. People on the street reacted really idiotic. Their mouths fell open. People were constantly staring at me in the tram and in restaurants they sat way too close to me It's her Sister Suzanne As if I were a thing, an alien.
"I realized very quickly that it had nothing to do with my qualities as an actress. It was just because I was on TV. It didn't matter what you did. After two seasons I left. I was afraid of the Swiebertje effect and according to the script I had to deal with one form of sexual misconduct after another in the series – incest, an assault. I found it unbelievable and was glad it was over."
'Prinsbernhardjunior is an even bigger COCK' or 'That cock of a Thierry Baudet'?
"Haha, that comes from Never take a best friend. If the question is who is the most terrible of the two: Thierry Baudet. Terrible. He is an überlul. It is inconceivable that there is no limit to spreading that malicious ideology.
"I also think Prince Bernhard is an asshole, by the way. Why do you have to become a slumlord? What inspires you to take advantage of the situation and become rich at the expense of other people? I get very excited about that. And then there is that circuit in Zandvoort!
"Anger is what drives me. Anger and misunderstanding. Many of my stories are based on reality. In This is not a diary, for example, it is about a mother's suicide, a seemingly incomprehensible event. The subject occupies me. My father suffered from depression, he struggled tremendously with life. I try to understand that, as a writer, to figure things out. And as a human being, I benefit from that."
Camerettes 1985 or the Nienke van Hichtum Prize 2021?
"De Nienke! Cameretten was a nerve-racking experience. I was in the last year of the Kleinkunstacademie and I had made a half-hour presentation. The final was at TU Delft, in a very large room. There were twelve hundred people and I half died. I won and I got to do a tour. It was a nice springboard.
"The Nienke for Untitled was great, honorable too. I am in a row with fantastic writers. Without reviews and awards it is very difficult to build an audience, especially with young adult. That really has to go through the teachers. Parents no longer buy books for their children of that age and the children hardly do either, so a prize like this helps and the publicity is nice for the publisher.
"I find the media attention that comes with it uncomfortable. I like this interview, even though it kept me awake for two nights. Because I don't know how it will go, and who you are."
Jack Spijkerman or Cornelis Vreeswijk?
"They both also come from IJmuiden, right? I know Jack a little bit, from the past. Nice man. I sometimes sang songs from Cornelis, in high school with a friend. Do you remember the name of that hit? The nozem and the nun, yes, but we preferred to sing songs by Simon & Garfunkel and Boudewijn de Groot.
"In the last years of secondary school I started making music. That is why I eventually ended up at the Kleinkunstacademie. I made another mini-musical, together with Albert Verlinde. He was very good at writing lyrics. Content-wise it was not my taste, it was a bit Jos Brink-like, but the sentences were beautiful and the rhyme was right."
Karin Bloemen or Albert Verlinde?
"Karin. She is my hero, I don't know anyone who has a bigger heart than her. Karin, Albert and I graduated from the Kleinkunstacademie in the same year. I had taken this question into account, I've thought about it a lot. You refers to the abuses at the academy, right?
"It still moves me, even now. In 2014 I wrote in Don't come closer about the artistic leader of the Theater School and the Kleinkunstacademie. As a student I was in love with him, something he had done his very best for himself. He was a huge manipulator and I think a narcissist, but he was also warm, charismatic and funny.
"In the book I do not mention his name, but I portrayed him quite recognizable; on purpose, because after all these years he still showed the same behavior. It was not necessarily about sexually transgressive behavior, although there was also , but he abused his power and really hurt a lot of people.
"I was so angry when I heard that he had continued with it all these years. Karin read my book and said: we are going to do something about it. He has to get out of there, she said. She took action and started collecting the stories , but nothing happened until de Volkskrant published about it. It was a good piece, but it was just the tip of the iceberg. I couldn't say anything about it at the time, we were afraid that the publisher would get a claim. I felt Karin supported me very much and I am very grateful to her.
"People who do not know the man or have not seen Judith de Leeuw's 2020 documentary about him may say: what are those women worried about? And what is the importance of that Karin Bloemen? Well, that she fights against injustice maybe? And stand up for all those women who have become victims of his behavior? Ruut Weissman can close his hands that this was all before #MeToo. In this time he would have been dealt with much harder. "
Vmbo'ers of high school students?
"I often come to schools and like to read. Once you've won the heart of pre-vocational secondary education students, you can't go wrong. In a gymnasium class you first have to lure the children out of their tent. They hang back on their chairs Well, come on ma'am You interact much faster with pre-vocational students.
"Reading works well, still, everyone likes it. They just listen. Het Parool wrote about Never take a best friend that no Dutch author speaks the language of young people more fluently than I do. That was a wonderful compliment, but it is approximate Not a single young person talks like that. I have two younger brothers and a son, from whom I have learned that specific boy humor. The rest I pick up at schools."
Hielke or Sietse Klinkhamer?
"What? Those twins from De Kameleon? What's the difference between the two? I read De Kameleon as a child, I loved those adventures. I also mainly read sad, serious books, such as Alone in the world and books by An Rutgers van der Loeff. I read a lot, there used to be nothing else to do, right? What else could you do? Otherwise you would be bored to death?
"I didn't play sports, I hated competitions. I did play tennis for a season with my sister. I especially liked the skirts, even though they didn't suit me. My hips were too wide. sports, but I was lazy. My husband pushed me to go running, I had to do something, I just sat at my computer. Now I do pilates, but I think it's a punishment."
Erna Sassen: Never take a best friend. With illustrations by Martijn van der Linden. Publisher Leopold, 256 pages, € 17.99.
CV
1961 Born on April 26 in Beverwijk
1973-1979 VWO beta at the Ichthus College in IJmuiden and Driehuis
1979-1980 Study Dutch at the UvA
1980-1985 Academy for Cabaret Amsterdam
1985 Wins Camerette cabaret festival
1988-1989 Presenter radio program De Zalige Liefdeslijn
1988-1990 Suzanne Lievegoed in hospital series Medisch Centrum West
1993 First performance with Bruun Kuijt, I'm looking for a man for my sister
2004 First children's book The baddest grandpa in Europe
2009 First young adult book, This is no diary
2021 Nienke van Hichtum Prize for Without Title
2023 Never take a best friend
Erna Sassen is married to theater director Aike Dirkzwager. They have two children and live in Haarlem.
---
---