In addition to our overview of films on TV, we regularly highlight the best film on TV for you, so that choosing a film becomes even easier. Our TV movie tip tonight is the Oscar-nominated thriller Nightcrawler (2014).
Louis Bloom (Jake Gyllenhaal) is a thief and con artist. One day he witnesses an accident and some men show up and record the whole thing. He learns they plan to sell the footage to a TV news outlet. So Bloom decides to get involved.
Nightcrawler is directed by Dan Gilroy, who also Roman J. Israel, Esq (2017) made. In 2015, Gilroy was nominated for the Academy Award for Best Screenplay for his thriller with Gyllenhaal.
Nightcrawler airs tonight at 8 p.m. on the Paramount Network. The film can now also be seen via Pathé Thuis.
Have you seen Nightcrawler yet? View the overview of all films on TV. On this page you will find all TV movie tips for this week.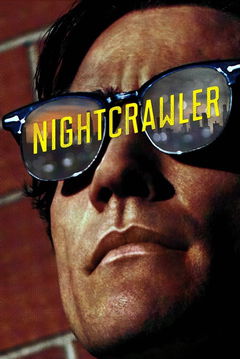 7.8 View on Pathé Thuis • Nightcrawler is a grim portrait of the dark side of LA and tells the story of the curious and ambitious petty thief Lou Bloom (Jake Gyllenhaal) who has difficulty finding new work due to the economic crisis.
Beeld: Still 'Nightcrawler' via TMDb
---