Recently, Netflix denied the rumors surrounding the real life Squid Game game show. It would be incorrect to say that several participants were injured. The streaming company stated that they have always prioritized the health of participants and that the claims are not true. A number of participants are now telling their story and claiming that the rumors are indeed correct.
Horror
Variety recently spoke to game show contestant John, whose real name is withheld to protect his identity. John, a fan of the series, was selected as one of 456 entrants for the chance to win the game prize of $4.56 million.
I thought I was going to win because I'm so competitive. When it comes to games like this, I'm a contender. Games of chance, luck and humour, that's what I live for.

John
Unfortunately, things turned out differently than expected. John was one of 228 contestants who was immediately eliminated. Two days later, on January 25, British magazine The Sun described how the game show had turned into a major horror. Medics were reported to have been called in repeatedly due to conditions described as a war zone with frigid temperatures. Netflix denied that people were taken off on a stretcher and attempted to downplay the incident.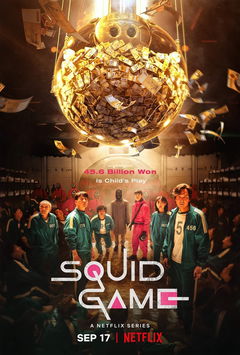 8.0 Watch on Netflix • 456 participants put their lives on the line for the prize pool winnings of 45.6 billion. Whoever fails, dies.
Participants collapse
Participants like John stand their ground. They were told it would take about two hours to record the performance, but for some it ended up being a seven-hour ordeal. A number of the participants collapsed on set, probably due to a combination of cold and fatigue from the eight hours of preparation time before the game could even start.
If they had told us it would be that cold no one would have agreed.

John
'Never been so cold'
Another participant who also wishes to remain anonymous, who is now referred to as Marlene, says that what happened that day was not as extreme as the magazines claimed, but it was certainly not as minimal as Netflix would lead you to believe.
It's not like we signed up for Survivor or Naked and Afraid. The conditions were absolutely inhumane and had nothing to do with the game.

Marlene
Marlene describes how several participants passed out during a freeze game. After doctors had to be called in for the eleventh time, the production gave tips to prevent this. 'Jenny' also tells her story, a participant from outside the United Kingdom:
I'm outraged by the story Netflix is ​​putting out that only a few people were hurt. We have all been damaged by this experience. I've never been so cold in my life (…) Take responsibility for the fact that this game was poorly prepared (…) When they saw it was going to be this cold, they should have made adjustments.

Jenny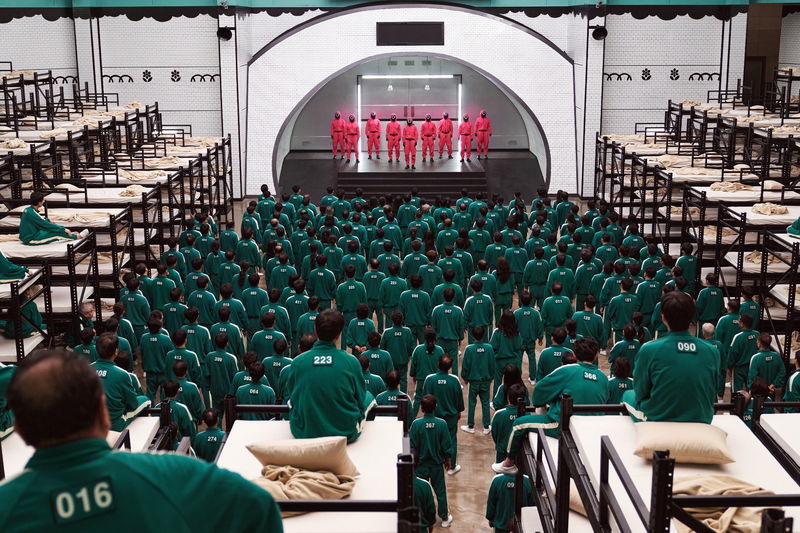 Still 'Squid Game' via Netflix/Noh Juhan
This game was no longer fun or respectable for people of a certain age. It wasn't a game anymore, but I thought it's $4.56 million, I can do this.

John
No food
The food orders had been taken during lunch, but because the recordings ran over, the contestants were returned to the hotel without having eaten. The production had ordered pizzas there, but not enough had been ordered and some went to bed hungry, the three witnesses stated.
Beeld: Still 'Squid Game' via Netflix
---