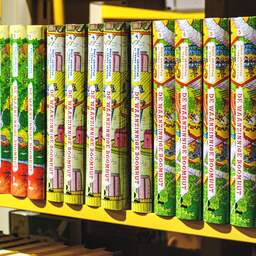 Pim Lammers has decided to withdraw as the writer of the Children's Book Week Poem 2023, after receiving death threats. Book umbrella CPNB announced this on Saturday.
Lammers has been criticized in recent days for a literary story for adults that he wrote in 2015. That was about the relationship between a teenage boy and his trainer.
This led to many angry reactions and death threats against the award-winning author. He was also accused of being a "pedophile activist". The Christian action group Family in Danger started a petition and Wybren van Haga asked parliamentary questions.
"Writing a poem is not worth death threats to me," Lammers said on Saturday. "The allegations about me are flatly untrue and I have therefore filed a report. The enormous amount of threats and their aggressiveness towards me and my loved ones have made me decide to withdraw."
---
---