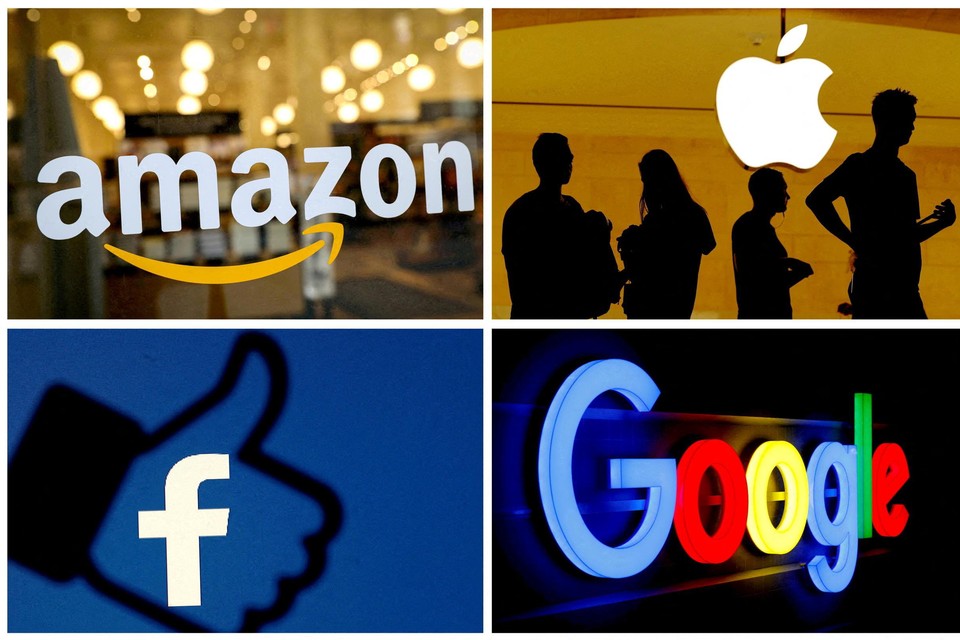 Entertainment group Disney was one of the losers on Wall Street on Friday. Disney is reportedly considering selling more of its movies and TV series to competing media outlets, news that hasn't been well received by investors. The stock exchanges in New York were in any case gloomy. The major American tech companies Amazon and Google parent Alphabet fell sharply after disappointing quarterly reports.
gjsBron: BELGIAN
Today at 06:51
Disney lost more than 2 percent of stock market value. With the step reported by insiders to the Bloomberg news agency, the entertainment group, which according to the most recent figures was still suffering significant losses on its streaming services, would abandon its strategy of offering its own films and series only on its own platforms Disney + and Hulu.
The Dow Jones index ended 0.4 percent lower at 33,926.01 points. The broad S&P 500 fell 1 percent to 4,136.48 points. The Nasdaq was down 1.6 percent to 12,006.96.
Amazon went out of business with a minus of more than 8 percent. The webshop group managed to further increase its turnover last year, but nevertheless suffered a substantial loss. The business newspaper The Wall Street Journal also reported that the American competition watchdog FTC is considering a lawsuit against Amazon for unfair competition.
Alphabet, in turn, lost nearly 3 percent, after the company's revenue growth nearly ground to a halt in the past quarter. Investors put Apple shares up 2.5 percent. The iPhone maker nevertheless suffered from production problems at a large factory in China in the last quarter of 2022 and was therefore able to deliver fewer smartphones. The weakening economy also bothered the company.
Starbucks fell more than 4 percent. The coffee chain attracted fewer visitors last quarter. Ford also fell just under 8 percent. The automaker had a disappointing fourth quarter and lost $2 billion for the full year.
The market also reacted to the US government's jobs report. Employers in the United States hired far more people than expected in January. Unemployment in the US fell to 3.4 percent, the lowest level since May 1969.
The euro was worth USD 1.0798, against USD 1.0827 at the close of European stock markets earlier in the day. A barrel of US oil became 3.5 percent cheaper at $ 73.25. Brent oil cost 2.9 percent less at $ 79.77 a barrel.
---
---