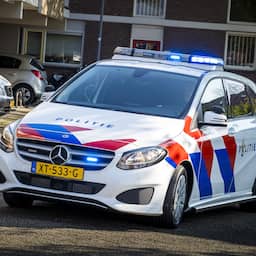 ---
Feb 03, 2023 at 1:04 PMUpdate: 6 minutes ago
The police have once again managed to crack a provider of encrypted communication. As a result, numerous people were arrested on Friday. According to reliable sources, it concerns the company Exclu.
It is not clear exactly how many arrests are involved. According to Het Parool, there are dozens. A spokesman for the National Unit says he cannot confirm the arrests and the hack, but that more will become clear on Monday.
The company itself says it has more than ten thousand customers. It is not clear how many of these customers are Dutch users.
With the hacking of Exclu, the police once again successfully penetrated a provider of an encrypted messaging service. In 2016 it was Ennetcom followed by EncroChat in 2020 and Sky ECC a year later. Hundreds of arrests resulted, as well as seizures of large consignments of drugs, weapons and money.
With Anom, the police, together with European police services and the FBI, took on the role of a messaging service. In 2021, it became known that phones that could be used to communicate secretly thanks to the Anom app were part of an undercover operation.
Phone hacking is a gold mine of information. Criminals feel unobserved and communicate freely among themselves about, among other things, drug transports. The international nature of that drug trade means that criminals have to communicate with each other from a distance and continue to rely on companies such as Ecru.
---
---