---
03 Feb 2023 at 05:12
Skateboarder Candy Jacobs (32) went through a deep valley after she had to give up her Olympic dream in Tokyo due to a corona infection. Thanks to therapy and a confrontational documentary, she is completely back and she is already thinking about the Games in Paris. "I thought I would never get over it."
Skateboarding has always been her passion and her life for Jacobs. She feels free on her board, her friends come from the sport. But after the disastrous Olympic Games in Tokyo, she felt that she had to distance herself from skateboarding.
Jacobs' Olympic dream turned into a nightmare a year and a half ago. Even before the Games in Tokyo had started, she was the first Dutch athlete to test positive for the corona virus. The skateboarder spent ten days in a hermetically sealed quarantine hotel.
Jacobs experienced the darkest moments of her career there. She was in a room measuring 10 feet by 15 feet, was not allowed to open a window, and was not allowed to go outside to get some fresh air for ten days. Every morning she was woken up with a speaker to measure her body temperature.
When leaving for the Netherlands, Jacobs was mentally and physically broken. She thought skateboarding would be her outlet, as it had always been for her. She considers the sport a "life preserver".
When she jumped on her skateboard upon arrival in Venlo, she still ran into a wall. "I even had so much trouble with my body that I couldn't skate anymore. At one point I thought: I'll never get over this again."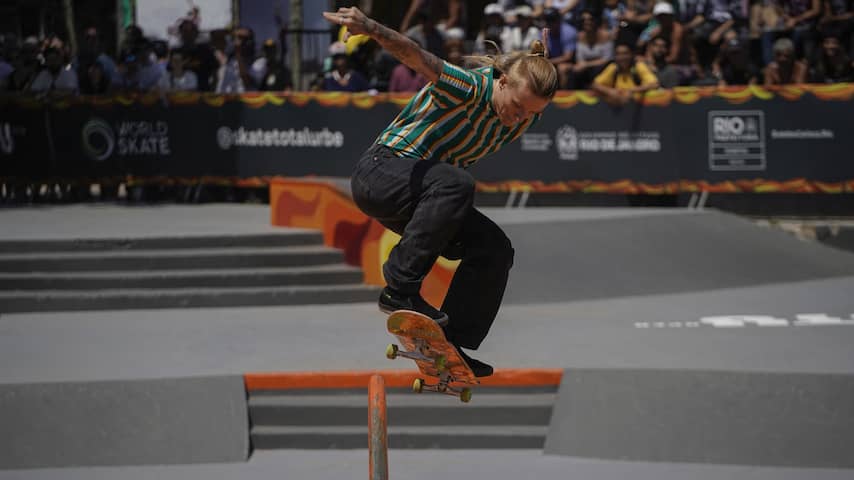 Candy Jacobs participated in the World Skateboarding Championship in Brazil just before the Olympic Games. Photo: ANP
A documentary will be released years after corona infection
Jacobs talked a lot with her coach Hans van Dorssen and mental coach Suzanne Kouwenhoven to process the Olympic Games. Nevertheless, the debacle remained in her head. She thought her name would forever be linked to the corona infection in Tokyo.
Even when no one spoke on the subject at her first skateboarding competitions after the Games, she couldn't let it go. "I made it way too big in my head," she says. It was the time for the Limburger to change course. When things don't work out, she always wants to change everything in her life.
The shaving of her head is the most visible example of this. She also found distraction in the renovation of her own skate park in Venlo. Still, she kept searching. Until exactly one year after her positive corona test, a documentary about her was released.
The original idea was to make a "joyful, beautiful and inspiring" film about Jacobs. Because of her corona infection at the Games, all that changed. Candy: A Skater's Mind also shows the days when she was in isolation.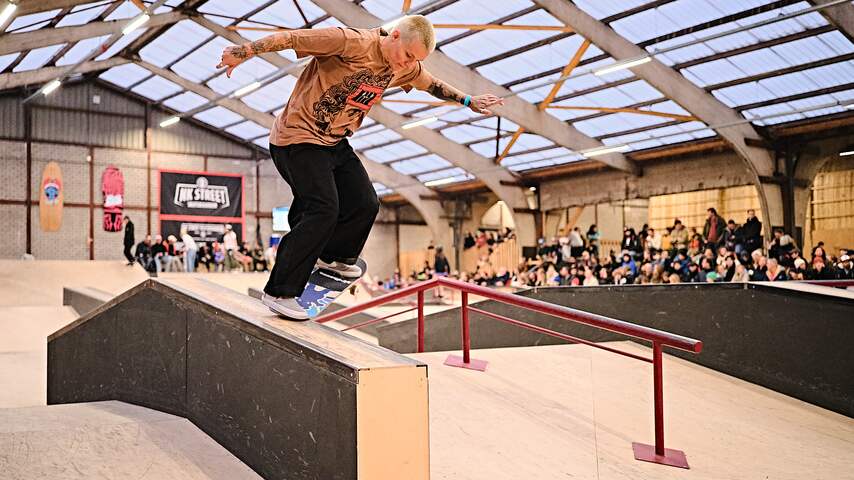 Candy Jacobs will be in the quarterfinals of the World Skateboarding World Cup in the United Arab Emirates on Friday. Photo: Tjeerd Derkink
'The best therapy of my life'
When seeing the images, Jacobs discovered that she had not yet processed her Olympic downer. "I couldn't watch it and I certainly didn't want to show the film to others. I thought it was really terrible."
The skateboarder then decided to go into therapy. A choice that was not obvious, because she wanted nothing to do with it all that time. Now she says it has been the "best choice of my life". "All this has made me stronger."
At the World Cup in the United Arab Emirates, Jacobs wants to lay the foundations for participation in the 2024 Games in Paris from Friday. Important points can be earned in the emirate for Olympic qualification.
A year and a half after the Olympic nightmare, Jacobs hopes to take revenge in Paris. Something she never dared to think after Tokyo. "Skateboarding has always saved me and that feeling is back now," she says laughing from her hotel in Sharjah.
Program World Championship skateboarding in Sharjah
Friday February 3: quarter final (32 participants) Saturday February 4: semi final (16 participants) Sunday February 5: final (8 participants)
Olympic Games 2024
Candy Jacobs is currently number 26 in the world ranking. With a place in the top 21, she is assured of qualification for the 2024 Olympic Games in Paris. Above her are five Japanese and an American who are eliminated due to the maximum number of skaters per country. That means that Jacobs is currently making it to the Games, provided no Japanese and Americans fall out of the current top 21. The world skating association has announced two events for 2023 that will count towards the qualification requirements for Paris 2024. The first event is the WST World Championships in Sharjah 2022. The second qualifying moment will take place in June during the Rome Street Skateboarding Contest.
---
---