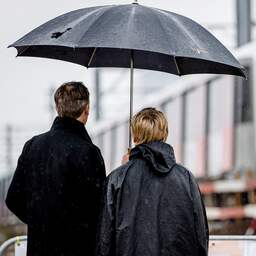 It seems to be a gloomy day in terms of weather conditions. For example, it rains for large parts of the day and it is heavily cloudy in dry periods. The temperature fluctuates between 6 and 9 degrees.
This morning it is cloudy and the whole country will have to deal with rainy periods. There is a moderate westerly wind in almost all of the country. Strong wind gusts can only be felt on the west coast.
It will also rain in many places in the early afternoon. Then it slowly clears up from the southwest and it becomes dry, but it remains cloudy.
In the northeast there remains a chance of wet periods throughout the day. It will become dry in that region later in the evening. During the night from Thursday to Friday, new showers can then drift into the country via the southeast.
---
---