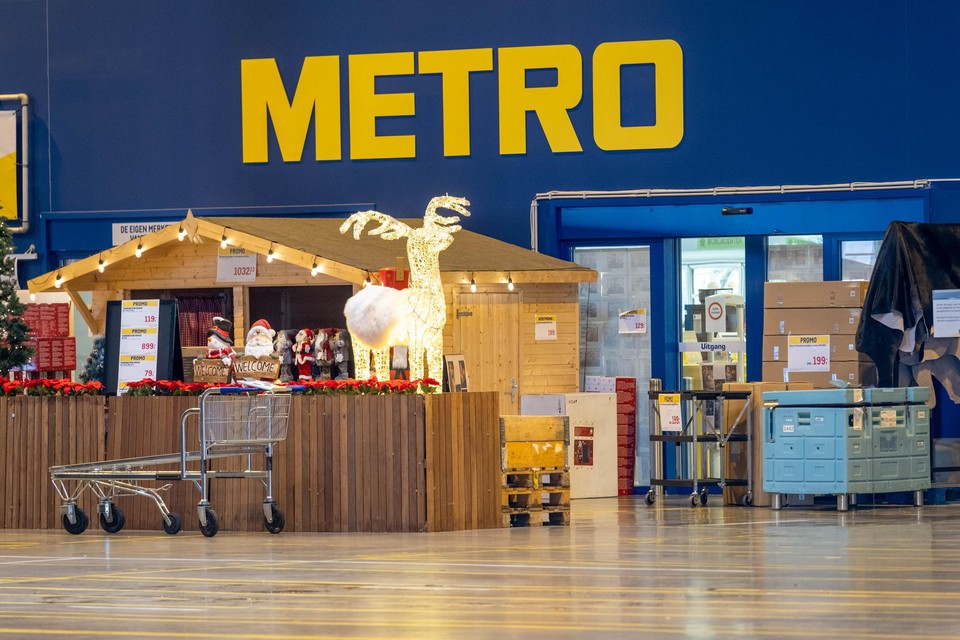 The turnover of the nine Metro stores in our country that the Dutch catering wholesaler Sligro took over at the end of last year must be back at the original level by 2026. This is evident from the annual figures that the company presented on Tuesday. The Dutch estimate that turnover will be 70 percent of original turnover by the end of this year, and 90 percent in the last quarter of 2024.
jvhBron: BELGA
Today at 09:11
In the period 2024-25, the Dutch plan to invest 1.5 million euros per store, with an additional investment of 30 million euros from 2026 over three years.
The nine stores have all reopened since mid-January, under the Sligro banner. The Metro store in Evergem will continue as a branch of Horeca Van Zon, but Sligro was already building a new delivery location in that municipality near Ghent before the Metro takeover. It should open its doors this spring.
With the Metro takeover, Sligro will grow from three to twelve cash-and-carry outlets, which means economies of scale and opportunities for further optimization of services. This combination of existing activities with the Metro stores is a "foundation for a financially healthy and growing Belgian organization", it says in the presentation. Before the acquisition, Sligro's market share in Belgium was 2.6 percent.
It was previously announced that Sligro offered 47 million euros for the acquired branches, but an additional 2 million was also paid for the stocks. For this year, the company expects an operating loss of around 20 million euros. Before the judicial reorganization, Metro recorded an annual turnover of approximately 300 million euros.
The takeover of the store in Liège was appealed by the West Flemish competitor Horeca Totaal. The appeal also concerns the store in Middelkerke, where Horeca Totaal wants to take over the staff. The Antwerp business court is expected to rule on that appeal this month.
The formal approval of the Competition Authority must also follow in the first half of this year. It previously granted "an unconditional decision to grant exemption".
The profit of the entire company will almost double in 2022, due to the disappearance of the corona restrictions. At the same time, Sligro also saw costs rise sharply due to high inflation, but was able to pass on some of the higher purchase prices to customers. Below the line, the company was left with 39 million euros. Turnover amounted to just under 2.5 billion.
---
---